7/8
Understanding the Opportunities and Challenges of Plant-Based Packaging
---
On July 2, 2020, PBPC Executive Director Jessica Bowman participated in the American Institute for Chemical Engineers' Sustainable Packaging Symposium.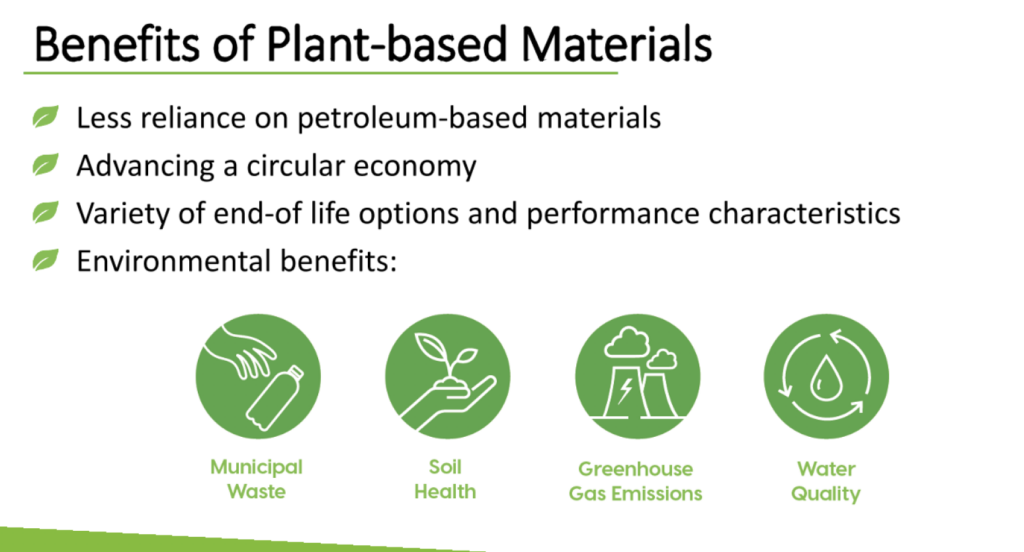 The event focused on how to move the world to a point where packaging is sourced responsibly and designed to be effective and safe throughout its life cycle, leading to reduced environmental impacts and better health outcomes for populations across the board.
Additionally, the event focused on novel products and innovation in the packaging industry, and the development of a circular economy for packaging waste.
In her plenary talk, Jessica covered the opportunities and challenges of plant-based packaging. With growing consumer and corporate interest, plant-based products could have a lasting positive impact on our country's municipal waste infrastructure, soil health, water quality, and greenhouse gas emissions.
But plant-based products have many challenges to overcome, including cost, concerns about performance, the need for education and awareness, waste disposal habits, and infrastructure needs. Raising these and other issues are at the forefront of PBPC's goals.
Later, Jessica also joined a panel with other leading experts to discuss the practical considerations of novel packaging.
Check out future AIChE events and share this post on Facebook and Twitter.
---
---