Mission
To promote the use of plant-based products.
The Plant Based Products Council strives to guide the evolving global economy toward more sustainable and responsible consumer products and packaging. We aspire to deliver a future based on renewable goods, improving global resource efficiency to meet the challenges of the 21st century through reductions in greenhouse gas emissions as well as municipal waste. Our organization seeks to:
Enhance public awareness of the vast economic, environmental, and social benefits of plant-based products.
Encourage collaboration between business, government, and non-profits to incorporate principles of a circular bioeconomy into consumer products and industrials.
Advocate for policy that encourages the transition to renewable products.
Provide a platform for stakeholders throughout the plant-based product value chain to connect and collaborate.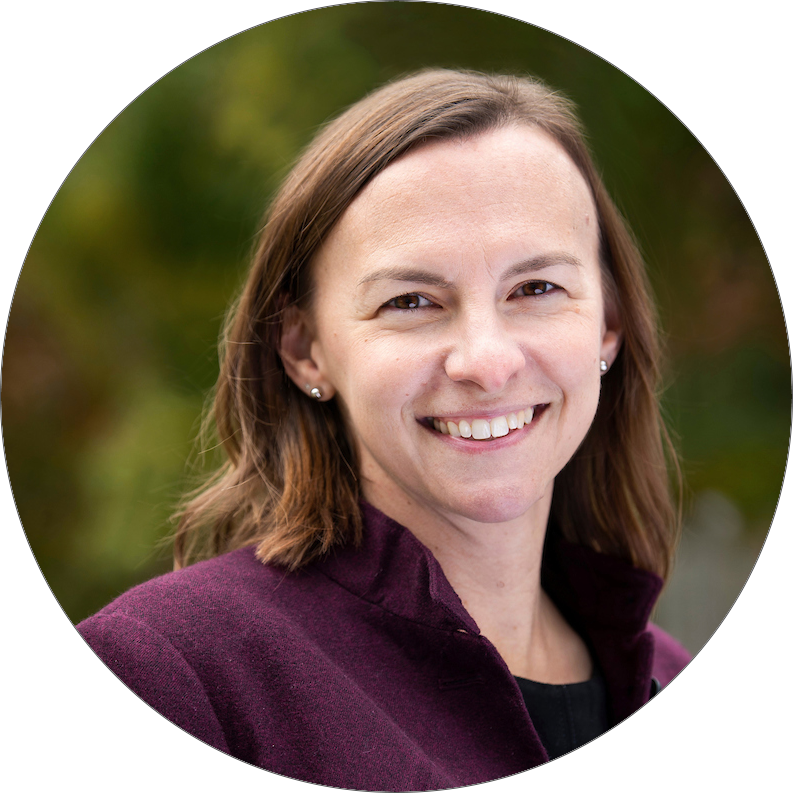 Jessica Bowman serves as the Plant Based Products Council's (PBPC) Executive Director. In her position, she leads PBPC's efforts in advocating for using more renewable, plant-based materials and ensuring they become part of the circular bioeconomy. In addition to leading PBPC, Jessica also serves as the Corn Refiners Association's (CRA) Vice President of Advanced Bioproducts, overseeing and executing legislative and regulatory priorities for policies related to advanced bioproducts.

PBPC membership includes businesses large and small, from across the United States, who are committed to advancing the bioeconomy. PBPC members come from all links in the plant-based product supply chain: feedstock suppliers, polymer manufacturers, product manufacturers, companies addressing their packaging sustainability, waste management companies, and consultancies focused on waste diversion, bioeconomy, and sustainable development.
Accel Lifestyle, LLC
Acme Paper and Supply Company
ADM
Agri-Tech Producers
Amy's Kitchen
Back2Green USA
Bait Tefilah
Bennett Farms Inc.
BES Cleaning
Biomass1 LLC
Biopak Pty Ltd
Biorgania
BRC Global Standards
Building Knowledge Systems, LLC
California Baby
Carbon Materials
Cargill
Clearwater Paper Corporation
Club Coffee LP
Cutting Board Resurfacing
Danimer Scientific
Darrah Eco-Group
Denny's
DuPont Tate & Lyle Bioproducts
dyne-a-pak Inc.
Eagle Universal LLC
Earth-To-Go/Biodegradable Food Service, LLC
Eco-Products, Inc.
Ember Infrastructure
Emerald Brand
Enagon LLC
EnviroTakeout
Essential Oxygen
Fairtrade LLC
Food Projx
Foodworks
Footprint LLC
Futamura
Future IQ
Gardenwerks
Geltor, Inc .
Genecis
Genpak LLC
Georgia-Pacific
Giro Pack, Inc.
Grains Processing Corporation
Green Dot Bioplastics
Green Serendipity
Hannah4Change
Hemp Industries Association
Hemp Road Trip
Hexas Biomass
Ingredion
Innovation Creation LLP
JDMT, Inc. / Teru Talk
Joe's Garage Coffee
Just Salad
KoolEarth Solutions Inc.
Knot Genie
Lemonade LLC
Loliware
Luluburd
Mantra Life Products
Marubeni
Mobius
MountainFlow Eco-Wax 
Multipackaging Solutions/Westrock
National Corn Growers Association
Natureworks
Nectr Bottle Co / Living Alchemy
Newtrient
Nexgen Fuel
Novamont North America Inc.
Origin Materials
P2 Science
PepsiCo
Primaloft, Inc.
Primitives Biodesign
PSI
PureTemp LLC
Rebundle
Red Arrow Industries
Regenerative Waste Labs
Repurpose, Inc.
Roquette
SHOEfabrik
SmartSolve
Stonestraw
Stonyfield
Strugatz Ventures Inc.
Supplant Commodities
Sustainable Materials Management Maryland
Sutherlin Santo
Sweetgreen
Tate & Lyle
Tethis, Inc.
Tetra Tech
Tiny Hemp Homes
TIPA Corp
Tortuga Bioplastics
Tree Free Hemp
Trinity Green Derivatives
Twin Rivers Technologies
Ubuntoo
Veggie Grill
Vicente Sederberg
Virent, Inc.
Visolis, Inc.
Welthungerhilfe
White Castle
Our growing membership is open to (but not limited by) the following:
Restaurant companies
Contract management food service companies
Consumer product goods companies
Retailers
Other companies with public commitments on sustainable packaging or products
Plastic conversion companies
Consumer chemical & cleaning manufacturers
Waste management companies & organizations
Industrial chemical producers
Trade associations
In addition to its membership, the PBPC features an Advisory Board consisting of leading environmental organizations, academics and NGOs, reflecting our organization's commitment to collaboration.
Californians Against Waste
Environmental Law Institute
GreenBlue
International Conservation Caucus Foundation
Iowa State University – Center for Biorenewable Chemicals (CBiRC)
Larta Institute
University of California, Department of Agriculture & Natural Resources