Millennials are the largest American generation and entering their prime spending years. An August 2018 survey concerning bioplastics found:
All segments of the Millennial population 

(Democrats,

 Republicans, Gen Z, lower-income Millennials, etc.) are supportive of bioplastics and willing to pay more for them.
Millennials feel most guilty about their own plastic use 

(48%)

 compared to other resources, such as paper 

(33%),

 water 

(31%)

 or the amount they drive 

(19%).

64% of Millennials are willing to use alternatives to plastic, 60% are surprised by the lack of options to plastic.
Yet, only 13% are 

"very

 familiar" with bioplastic.
But once bioplastics are described, 90% become favorable to bioplastics, a statistic that crossed party affiliation, racial self-identification, income groups and the urban/rural divide.
As a result, significant majorities of Millennials are willing to:

Pay more for bioplastic utensils;
Pay more for organic food in bioplastic packaging; and
Are more willing to visit a fast-food restaurant that uses compostable packaging.
A presentation and overview of millennial attitudes can be found below: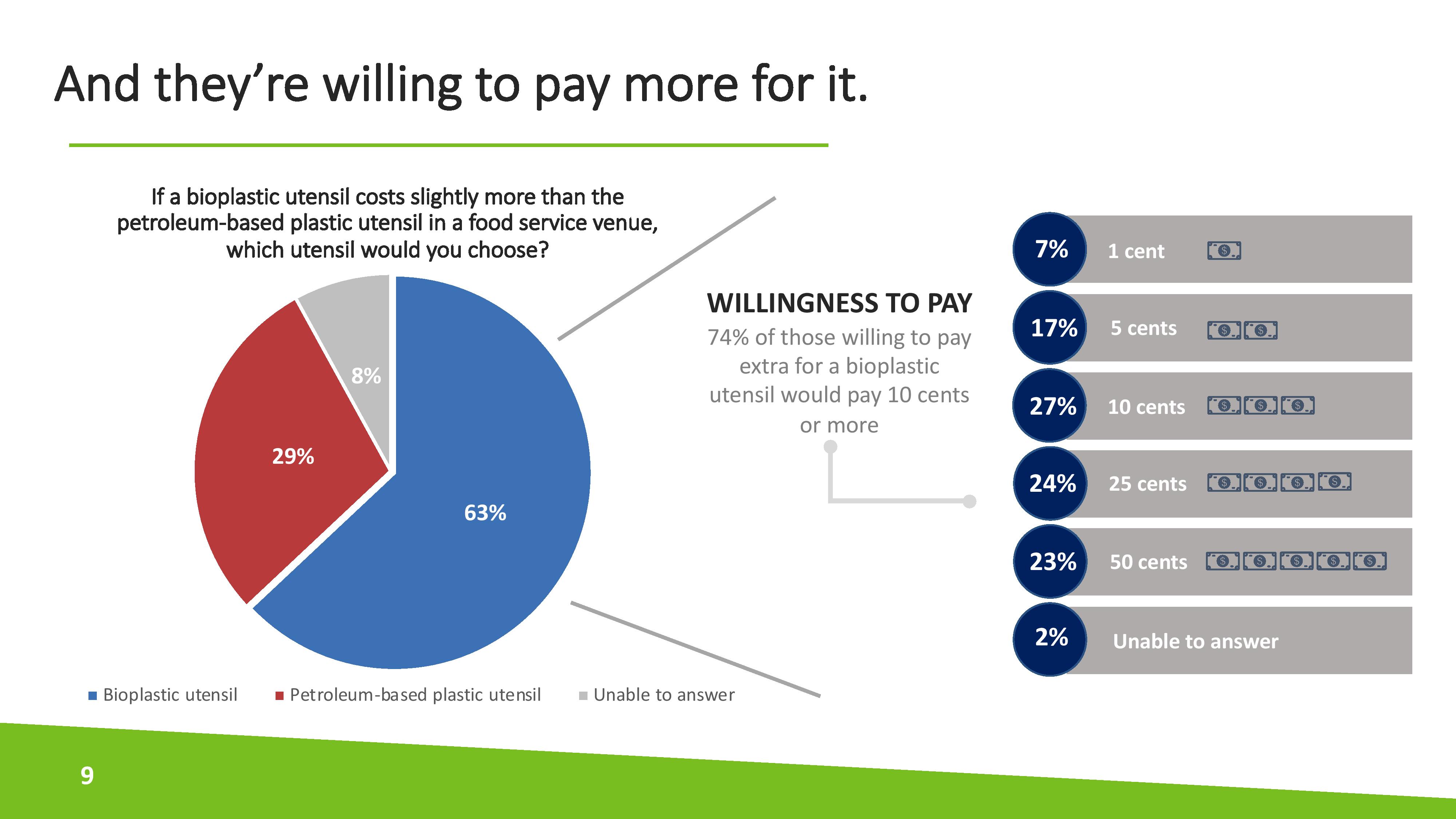 Click here to view the slides in full.