Research shows nearly 60% of Americans are receptive to plant-based products and packaging, but most are unaware of the wide variety of goods made from plant-based materials.
Jessica Bowman, Executive Director of the Plant Based Products Council, provides an overview of the research.
Plant-based Potential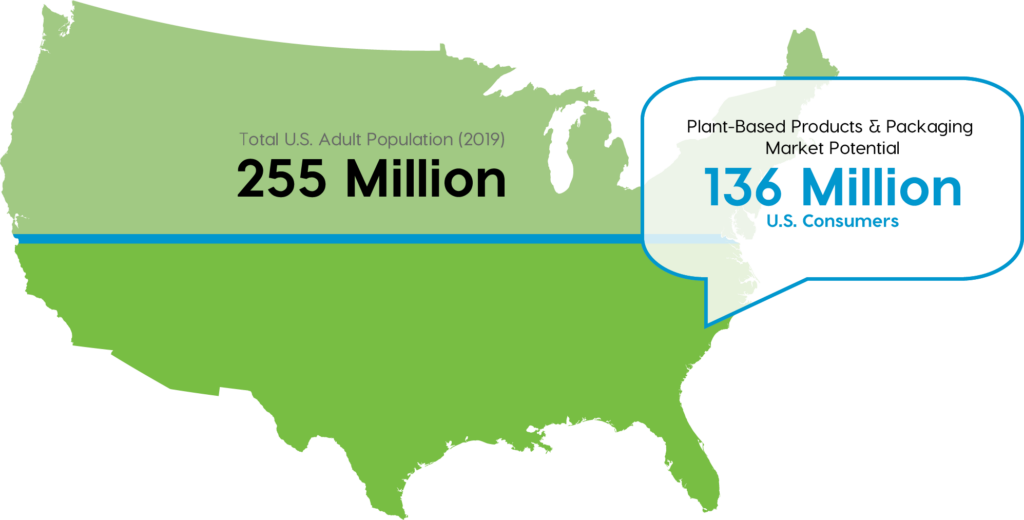 More than 136 million U.S. consumers make up the domestic market potential for plant-based products.
54% of the U.S. adult population view plant-based products favorably and are likely to purchase them.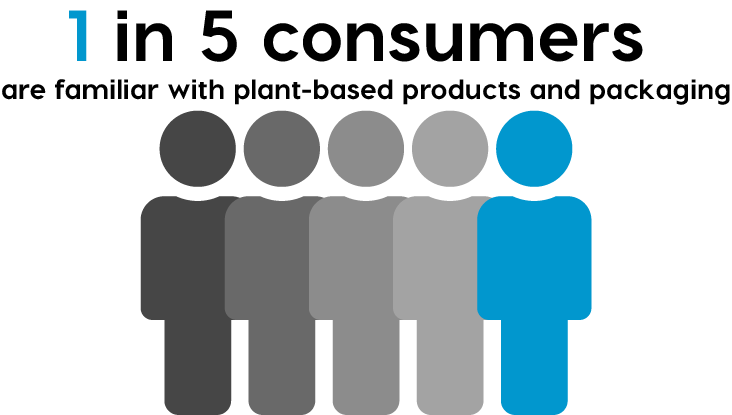 But…
Only 22% have strong familiarity with plant-based products and packaging.

People tend to associate plant-based products with paper and plant-based foods. There is some awareness of other plant-based products such as clothing, bags, boxes, and containers. But the full range of plant-based products includes much, much more.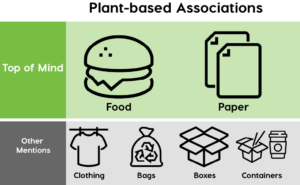 PBPC is working to educate and increase awareness of plant-based products. There are many items consumers can add into their daily routines like beauty products, household cleaners and supplies, toys and furniture. Check out our Product Database to see the wide range of plant-based products available from PBPC members and more. We also recommend taking a look at USDA's BioPreferred® Program Catalog, which is a comprehensive resource for biobased products.
Consumers care about sustainability and want to improve the world for future generations. Join PBPC in our efforts to help people understand how plant-based products make a difference.
View the results and learn more about the 2020 PBPC Consumer Research study.
Interested in a deeper dive into the research? The full results of the study are accessible only to PBPC members. Learn more about the benefits of PBPC membership or contact us for more information.