9/13
Should we be moving to more plant-based products before the waste management system is ready for it?
---
There's no one right way to dispose of a plant-based product. Some are biodegradable or compostable, while others can be recyclable. When we talk about the waste management system, we need to consider both systems and how they will need to properly function to support all end-of-life options.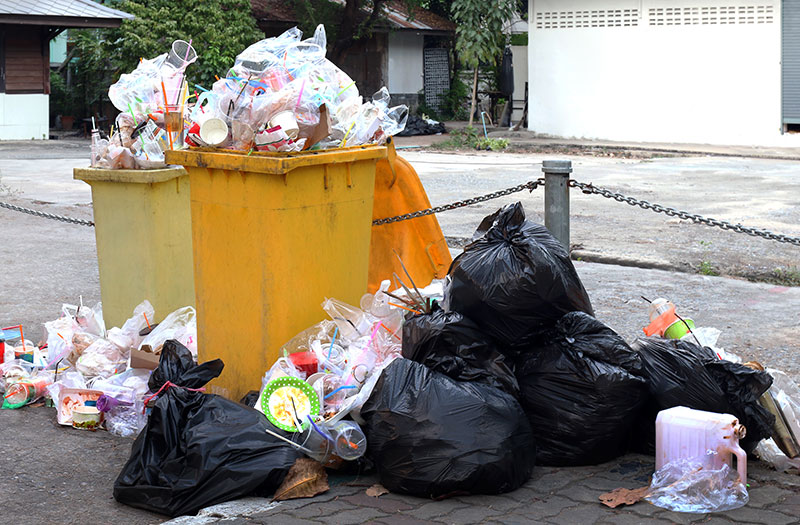 It's no secret that our country's waste management system is challenged. The world produces over 380 million tons of plastic each year, and only 5 – 9% of plastic is recycled. And according to the EPA, of the 267.8 million tons of municipal solid waste generated by Americans in 2017, only 94.2 million tons were recycled or composted. Further, many "recyclable" products are not recycled once they reach the point of separation and processing due to contamination by food waste. This is especially true of food packaging. By using compostable products in food contact applications – disposal bowls, plates, and packaging, as examples – we can get food waste out of the recycling stream and into composting facilities where they can be properly handled.
Systems for A More Circular Economy
Improving these systems is key for a transition to a more circular economy, where sustainable materials and goods are in use longer instead of being thrown away. Currently, demand for facilities to support greener end-of-life options, like increased commercial composting facilities, is high. Yet less than 30% of Americans have access to composting programs that accept food waste or packaging. Expanding these systems will help meet that demand and reduce the amount of waste in our landfills.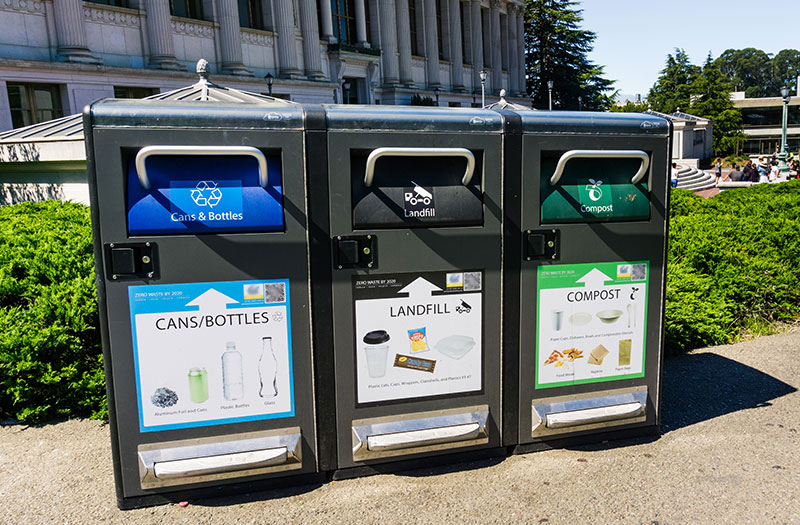 Many plant-based products are recyclable. In fact, some plant-based plastic resins can be considered drop-in replacements for traditional plastics, meaning that they are molecularly identical to traditional plastics and can be recycled the same way, using existing systems already in place. However, there is room for improvement to properly support and collect all recyclable products. For example, 32% of plastic packaging escapes collection systems – demonstrating a need to improve our current systems.
The versatility of plant-based products allows for each product to be specifically designed with an optimal end-of-life option in mind. Compostable materials can reduce the burden on waste management eliminate concerns about food contamination in the recycling stream. Instead of becoming landfill waste, many plant-based products and organic matter can be turned into compost, a valuable soil amendment that helps more plants grow.
Sustainable and Responsible Waste Management
Expanding our commercial composting infrastructure is another necessary investment towards sustainable and responsible waste management. Although there will be startup costs to upgrade our composting infrastructure, these new facilities will have a positive economic impact as well. Composting facilities are a far more productive job creator than landfill operations – the Institute for Local Self-Reliance (ILSR) reports that "on a per-ton basis, composting a ton of waste sustains four times as many jobs" as sending that ton of waste to a landfill or incinerator.
However, it is important to not let perfection be the enemy of good. Investing in the innovation and research needed now will help us realize a future where sustainable waste management systems are more widespread. Additionally, the benefits of producing plant-based products within the current system cannot be overstated. Manufacturing products made from renewable sources like plants, instead of relying on products made from fossil fuels, helps reduce greenhouse gas emissions. You can read more about the environmental benefits of plant-based products in our previous blog post here.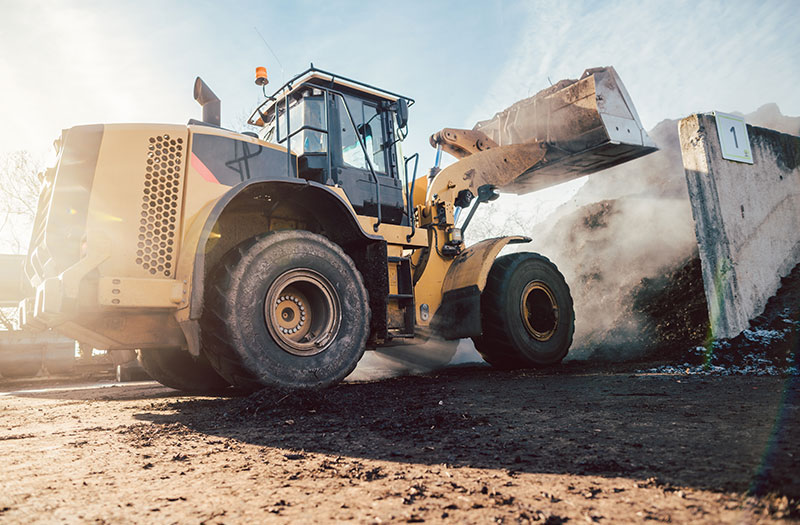 As a member of the U.S. Composting Infrastructure Coalition (USCIC), PBPC is working to expand access to composting infrastructure so that the many benefits of compostable materials and products may be broadly realized. USCIC advocates for policies, legislation, and other measures to support the expansion of all facets of composting infrastructure throughout the U.S. with the goal of significantly increasing access to robust programs that divert compostable materials, including food scraps, yard trimmings, and certified compostable packaging away from landfills. But until then, continuously investing in plant-based products will have a significant impact on our environment and our future.
Moving in Tandem
We can't wait for a perfect system in place before producing more plant-based products. Instead, let's move in tandem – developing more sustainable waste management systems and plant-based products simultaneously. By investing in research today, we can support continuous innovation and development of more sustainable products while also working to expand our waste management system capacity to meet this growing need. Together, these two components can play an important role in addressing our waste management challenges.
What You Can Do
Ask your legislators to support better recycling and composting infrastructure. The Recycling and Composting Accountability Act and Recycling Infrastructure and Accessibility Act are two pieces of legislation currently under consideration that need your support. Consider adding your voice by clicking the button below. Your support will show lawmakers the importance of improving waste management systems in communities across the country. Click here to learn more about the legislation.
We've made it easy to ask your legislators to support these bills. Just click the button below and fill out the form.
---
---