3/29
PBPC on the National Mall
---
Last week, PBPC exhibited at the Association of Equipment Manufacturers' (AEM) inaugural Celebration of Modern Agriculture on the National Mall. The event centered around National Ag Day (March 22) and brought together more than 16,000 visitors to engage with hands-on educational, modern agricultural displays.
Over two sunny spring days, the celebration showcased the innovation and technology that enables America's farmers and ranchers to sustainably provide for a growing world. The PBPC team engaged with policy makers, ag industry colleagues, tourists, and Washington, D.C. locals, sharing the story of plant-based products and their role in supporting a circular economy.
While many visitors were likely drawn to the giant combines and tractors, those who stopped by PBPC's booth walked away with a newfound appreciation for the opportunity plant-based products can play in supporting a more sustainable future. From TIPA's compostable packaging and Novamont's biodegradable mulch film to Smile Coffee Werks' compostable coffee pods, people were amazed by our industry's innovation and initiative to create a more sustainable future. Attendees were blown away by the fact that you can turn corn into plastic (demonstrated with NatureWorks' Ingeo PLA), though several were disappointed to find out you can't eat it.
I walked away from those two days inspired by the support we received from visitor after visitor with messages like "Keep it up!" and "This is amazing! We need to stop using fossil fuels!" For me, it confirms the impact PBPC's continued focus on educating stakeholders and advocating for policies can have in growing the plant-based products industry and a more renewable future.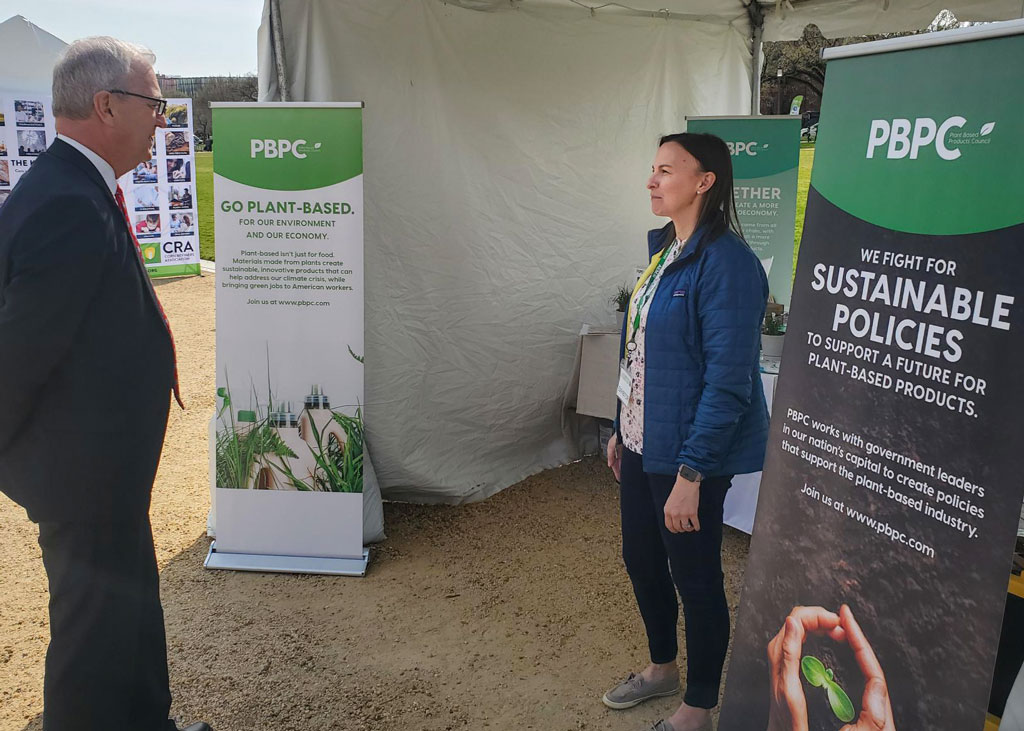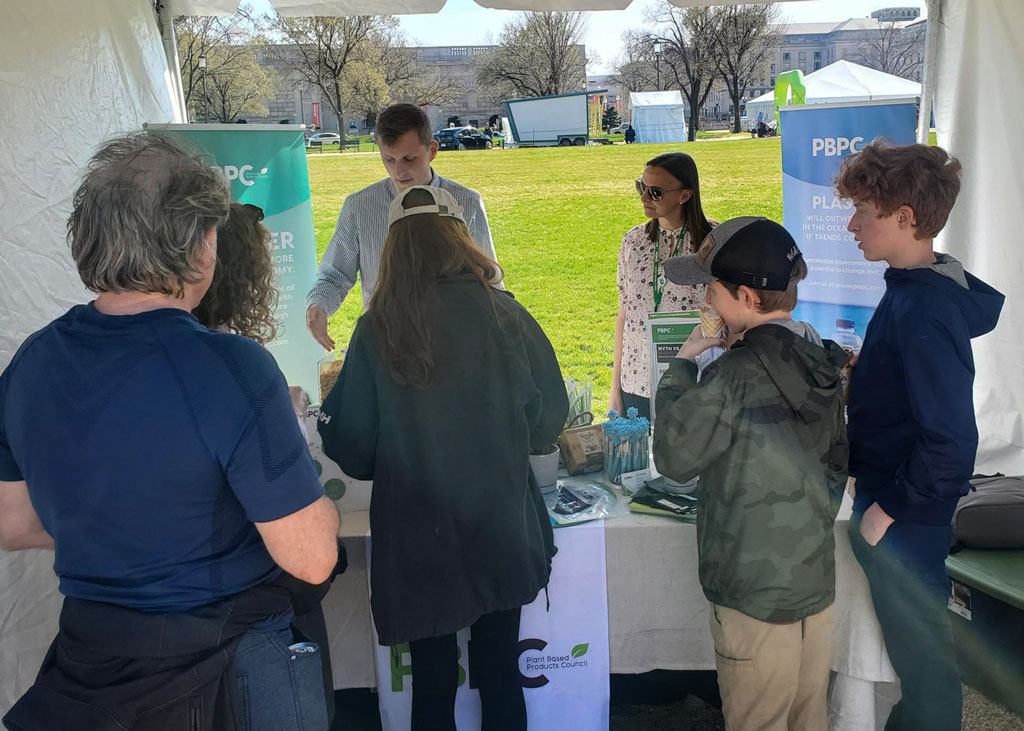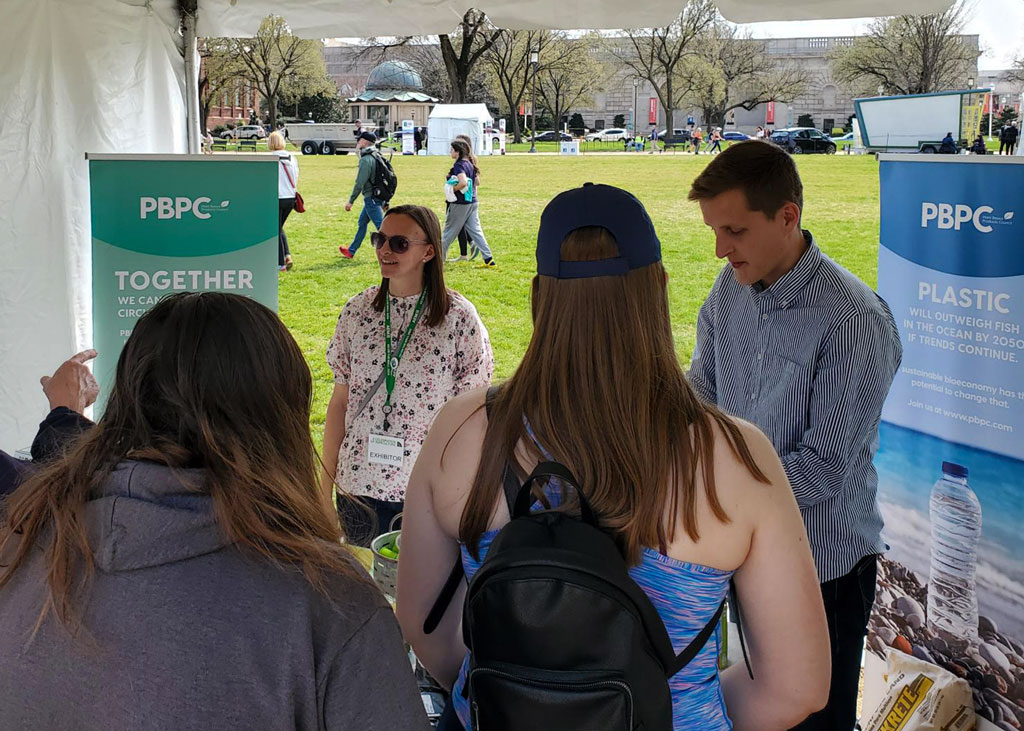 ---
---