2/25
Discussing How Bioproducts Benefit our Environment and our Economy with NASDA
---
On February 15th, PBPC Executive Director Jessica Bowman joined the National Association of State Departments of Agriculture's Rural Development and Financial Security Committee Meeting to share how bioproducts have the potential to provide environmental benefits and economic opportunity in America's heartland.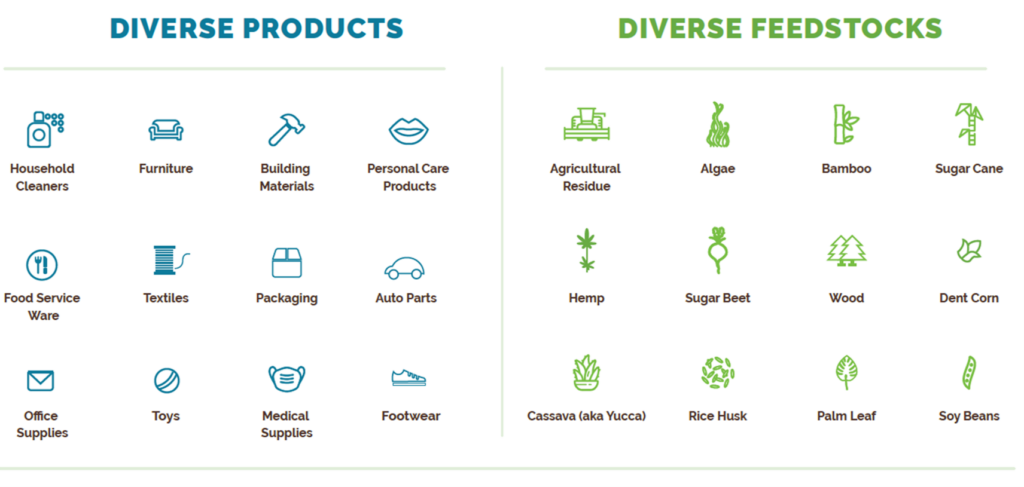 Many of the materials we use every day can be made from renewable inputs like plants – otherwise known as bioproducts. A diverse group of feedstocks, including crops like corn and soybeans and other materials like grasses, rice husk, and hemp, can be used to create everything from car parts to building materials to personal care products to plastics. These products provide a host of benefits to our economy and our environment, including:
Supporting the U.S. bioeconomy: crops and feedstocks are often processed where they are grown, leading to economic development and quality STEM job opportunities in rural America, for positions like chemists, engineers, and accountants.
Developing new market opportunities for commodity crops: opening new markets for corn, soy, and other agricultural commodities can bring long-term benefits to farmers.
User functionality: a common misconception exists that bioproducts don't work as well as traditional products – but this isn't true. Many bioproducts are chemically identical to traditional ones in use, and others provide improved or unique functionality.
Improved circularity: a circular economy keeps resources in use longer and minimizes waste. Bioproducts start with plants, a sustainable input, which are turned into renewable chemicals and materials like food packaging or cups. Many of these products are recyclable or compostable, helping create the next generation of products and inputs, and starting the cycle again.
Environmental benefits: with their wide range of disposal options, bioproducts can be used to address our municipal waste crisis and reduce greenhouse gas emissions in our atmosphere. Compostable bioproducts help improve soil health and water quality by reducing nutrient runoff.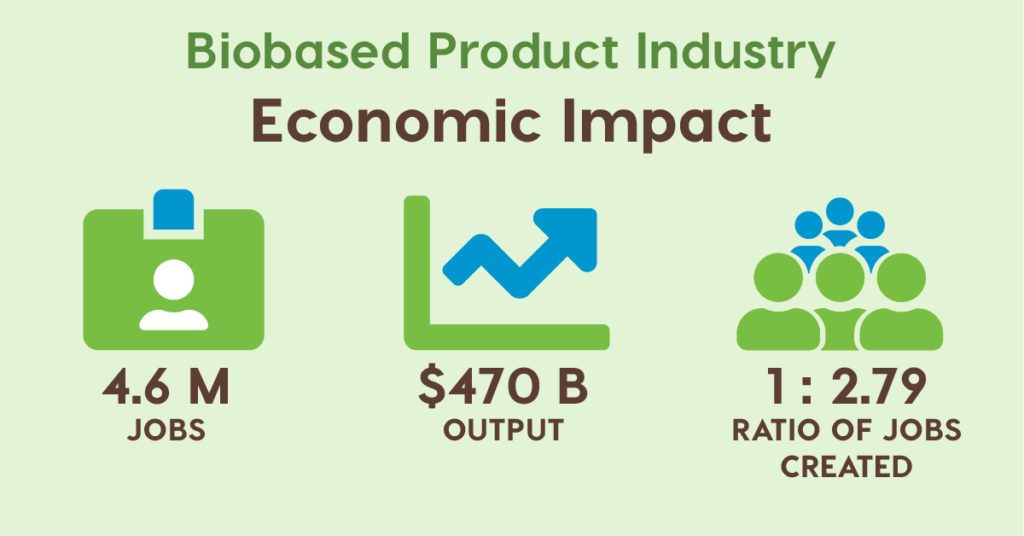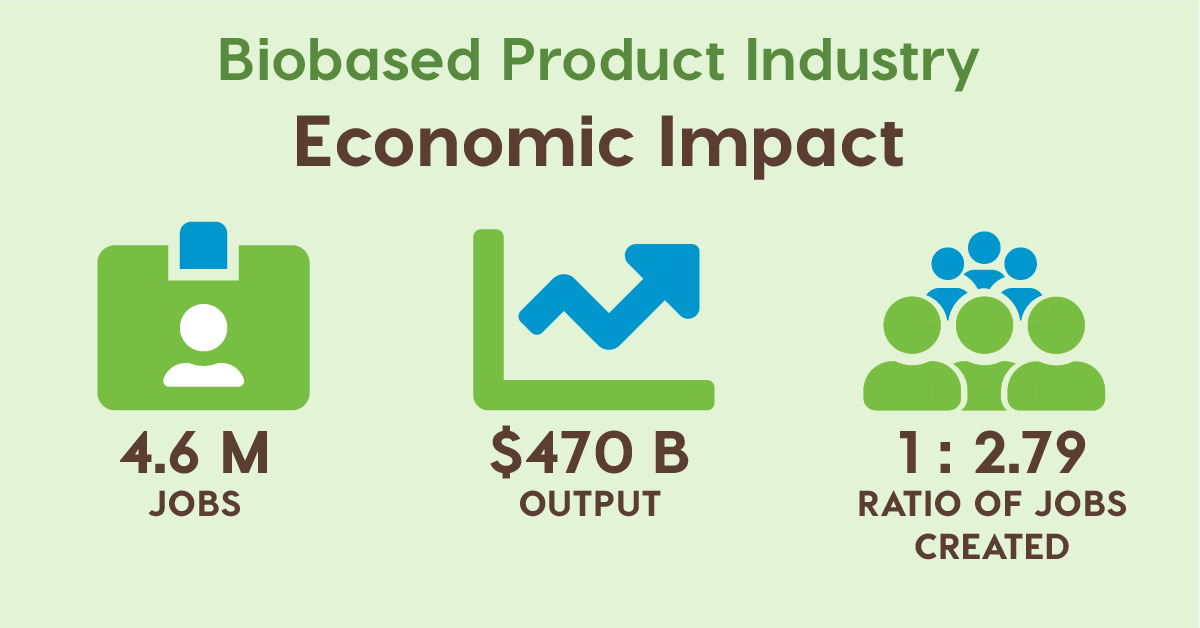 These benefits are exciting and can be fully realized through greater adoption of bioproducts. The good news is data shows that the bioproducts industry is continuously expanding. In 2017 (the most recent data available), the industry contributed $470 billion in value to the U.S. economy, supporting 4.6 million American jobs and generating 2.79 jobs in other sectors of the economy for every biobased job. The industry is continuing to grow, with new and expanded bioproduct manufacturing facilities announced in states like Kansas, Tennessee, Iowa, and Georgia, to keep up with demand.
This growth is being driven by corporate sustainability commitments, as more and more brands take action to incorporate more renewable materials into their products and packaging. And those commitments are driven by increased consumer demand for more sustainable options to purchase. Our 2021 consumer research findings demonstrate that almost half of Americans report purchasing plant-based products monthly (an increase of 6 percentage points from 2020). Consumers care about sustainability, and bioproducts provide more eco-friendly options to purchase and use.
Despite these benefits, the U.S. bioeconomy lags behind other countries. For example, global bioplastics production is expected to more than triple in the next five years, but the U.S. holds only 16.5% of global production capacity for bioplastics, and that share is expected to drop to 8.5% by 2026. Without action, we're missing out on an important opportunity to grow our bioeconomy. Establishing a standard system of common terminology, encouraging state-level procurement programs to prioritize biobased products, and building more efficient and effective waste management infrastructure are important ways we can support and grow the biproducts industry. And encouraging investment and research through tax incentive programs and federal and state partnerships with higher learning institutes can make sure the industry constantly grows and develops.
PBPC is dedicated to advocating for products that play a critical role in growing our bioeconomy, and looks forward to working with more organizations like NASDA who can make that vision a reality.
View Jessica's presentation to learn more.
---
---