12/10
New Research Reveals Massive Market Potential Exists for Plant-Based Products and Packaging
---
Majority of Consumers Receptive to Products and Packaging Made from Plants
FOR IMMEDIATE RELEASE
December 10, 2020
Contact: Thomas@pbpc.com
WASHINGTON, DC – New research out today from the Plant Based Products Council (PBPC) shows the majority of U.S. consumers are receptive to plant based products and packaging, with 54% viewing them favorably and 59% expressing interest. According to the report, the potential market size for plant-based products is estimated to be over 136 million U.S. consumers.
"There is clear consumer desire to support and promote innovation in the plant-based products and packaging arena," said Jessica Bowman, Executive Director of the Plant Based Products Council. "PBPC and our members stand ready to embrace the opportunity to educate consumers on the many benefits of plant-based products as we work to guide the global economy toward more sustainable and responsible consumer products and packaging."
In addition to being receptive, more than half (54 percent) of U.S. consumers are likely to purchase plant-based products in the next three months, with just less than half (49 percent) also self-reporting as likely to recommend these products to others.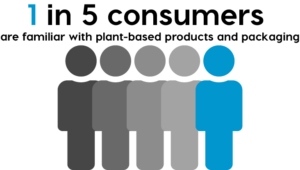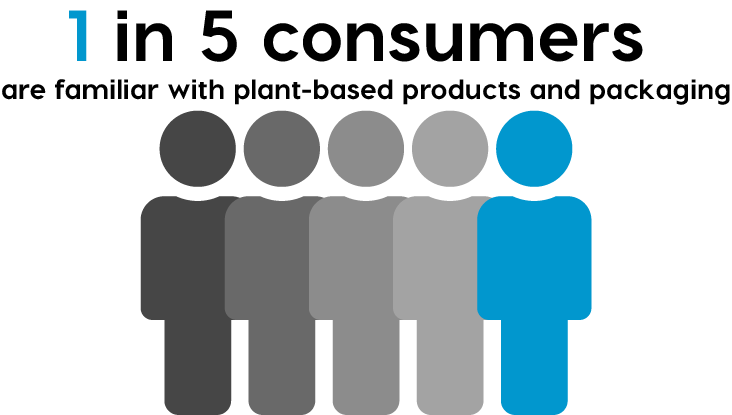 The data showed significant untapped market potential with only 1 in 5 (22 percent) reporting strong familiarity with plant-based products and packaging. Additionally, when consumers see plant-based products and packaging, the first things that come to mind for them are paper and food, followed less commonly by clothing, bags, boxes, and containers. This awareness gap signifies an opportunity for consumer education not only to grow familiarity, but to increase awareness of the positive impact plant-based products and materials have on the environment.
"PBPC works every day to educate key stakeholders and advocate for policies that encourage growth and innovation in the plant-based industry," added Jessica Bowman.
Methodology:
The 2020 PBPC Consumer Research study was conducted by Heart+Mind Strategies and included both a quantitative and qualitative component. A nationally representative sample of 1,000 U.S. consumers responded to an online survey fielded from June 12-17, 2020. Additionally, a nationally representative sample of 20 U.S. consumers participated in 90-minute online focus groups in August 2020.
View the Results
View the public results of the research study here. The full results of the study are accessible only to PBPC members. For more information about PBPC membership, please reach out directly to bethany@pbpc.com.
###
The Plant Based Products Council (PBPC) is a group of like-minded organizations working to guide the global economy toward more sustainable and responsible consumer products and packaging through greater use of plant-based materials. Learn more at https://pbpc.com/
---
---