10/3
Plant-Based Leaders | Sway
---
Contest-Winner Creates Innovative Packaging from Seaweed Based Bioplastics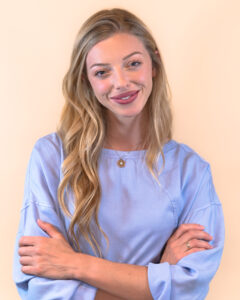 Early-stage entrepreneurs have a few proven pathways to draw attention to their products.
And when innovation is a central plank of the industry, winning a contest is one sure-fire way to generate the heat and light that can propel a nascent company to center stage.
Sway, a packaging company that utilizes seaweed as its feedstock, is just three years old.
Yet already Sway was recognized by two different contests backed by some of the biggest names in retail and fashion.
That's right: two.
It's a particular point of pride for Sway's co-founder and CEO, Julia Marsh.
Walmart, CVS Health, and Target love Sway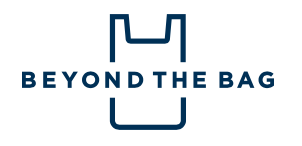 Three of the largest and most influential names in retail – Walmart, CVS Health, and Target – and more than a dozen other retailers launched the Beyond the Bag Challenge in 2021, a global contest organized by Closed Loop Partners to reimagine the ubiquitous plastic bag.
They received more than 450 submissions from sixty countries.
That sweeping field was narrowed to just nine winners, including Sway, which shared in the $1 million prize money to fuel further innovation.
The company was barely a year old.
"Our theories about the potential of seaweed and our resulting material as a replacement for petroleum-based plastics were still in their infancy. But winning that prize enabled us to gain access to some of the largest retailers in the world," explained Julia.
"We were working to scale a novel solution, and we really benefited from the interdisciplinary support of the consortium and the industry interest that came with winning," she said.
"It was a game changer for Sway," she added.
That February 2021, victory resulted in a wave of glowing press coverage and also enabled the company to raise a seed round of $2.5 million, which closed in the Summer of 2021.
Fashion Icon Tom Ford's Contest Looks to Sway
Tom Ford is one of the most important names in fashion.

He and his team want to remove the petroleum-based thin-film packaging that wraps and protects nearly every fashion product and replace it with something sustainable. With that goal in mind, they launched the Tom Ford Plastic Innovation Prize.
"Every single thing you buy is packaged, single-use plastic," Tom Ford told Vogue when describing the contest. "It's endless. And once your brain is keyed into that, you see it everywhere."
These plastic bags "are nearly impossible to recycle," which means they usually end up in landfills and the ocean, explains the Tom Ford team. And the problem extends far beyond fashion: estimates vary widely but every year humans use 5 trillion single-use bags, wrappers and pouches.
Julia dug deep into the problem in order to show Sway was best suited to help solve the challenge.
"Any time that you order something online, it usually comes from a factory inside a polybag inside a box to your house. They're necessary for the fashion industry to keep products pristine and safe in transit," she explains.
"Some brands have attempted to move away from that kind of packaging, going package free or using paper," Julia said.
But those companies run the risk of ruining some percentage of their final products, which in the long run could create even more waste to replace it and reship it.
"We offer transparent and durable plastic-like products made from seaweed, which don't have the negative consequences of plastics," said Julia.
And polybags fit the bill.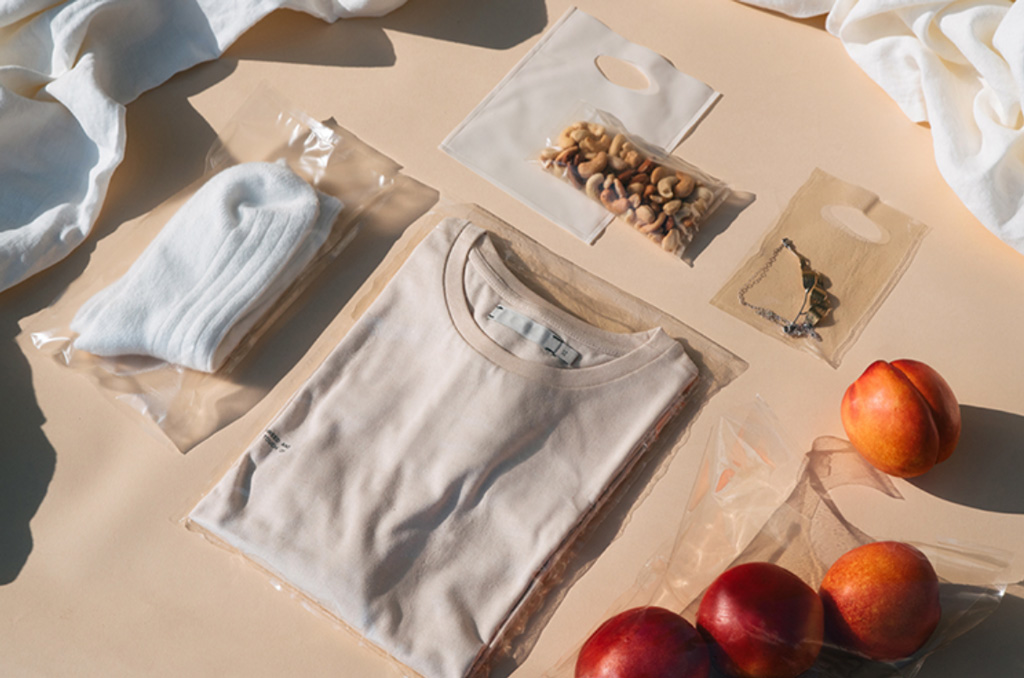 Tom Ford's sustainability experts took notice. Sixty-four entrants in the contest have been narrowed to eight finalists, including Sway's seaweed-based bag proposal.
So, why seaweed?
Seaweed Can Help Us Heal the Planet
"Our initial life cycle assessment made it clear that seaweed offers a really great carbon story, with fewer greenhouse gas emissions compared with most of the alternatives," said Julia.
"That meant our products could be very successful and differentiated in the market," she added.
Seaweed can also grow up to twenty times faster than corn and sugarcane without fresh water, fertilizer, and very little equipment or fuel required for harvesting.
And because it is grown and harvested in its natural environment, it offers other benefits that few farm-raised crops can match.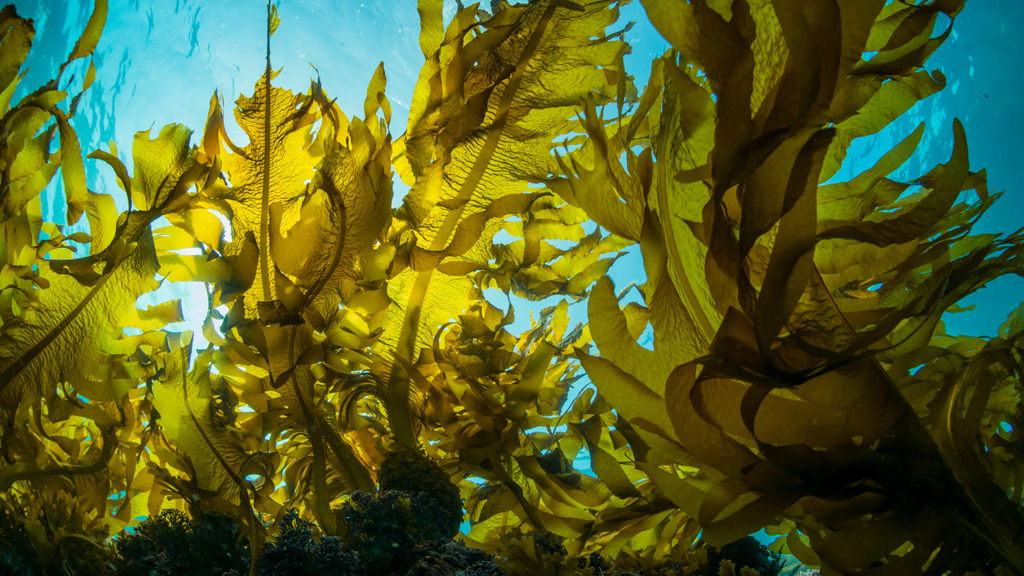 "Seaweed farms attract and promote biodiversity and can serve as ecosystem architects. These farms can also help reverse the harmful effects of ocean acidification, which is a symptom of our warming planet."
"Seaweed farms attract and promote biodiversity and can serve as ecosystem architects," explained Julia. "These farms can also help reverse the harmful effects of ocean acidification, which is a symptom of our warming planet."
And it is abundant. The world's coastlines are home to one of the fastest growing plant feedstocks available.
"Seaweed grows on every coastline in the world, covering more than 7 million square kilometers," said Julia. "That's roughly equivalent to the Amazon rainforest."
With thousands of different species, seaweed fills nearly every ecological niche across every possible weather and oceanic condition.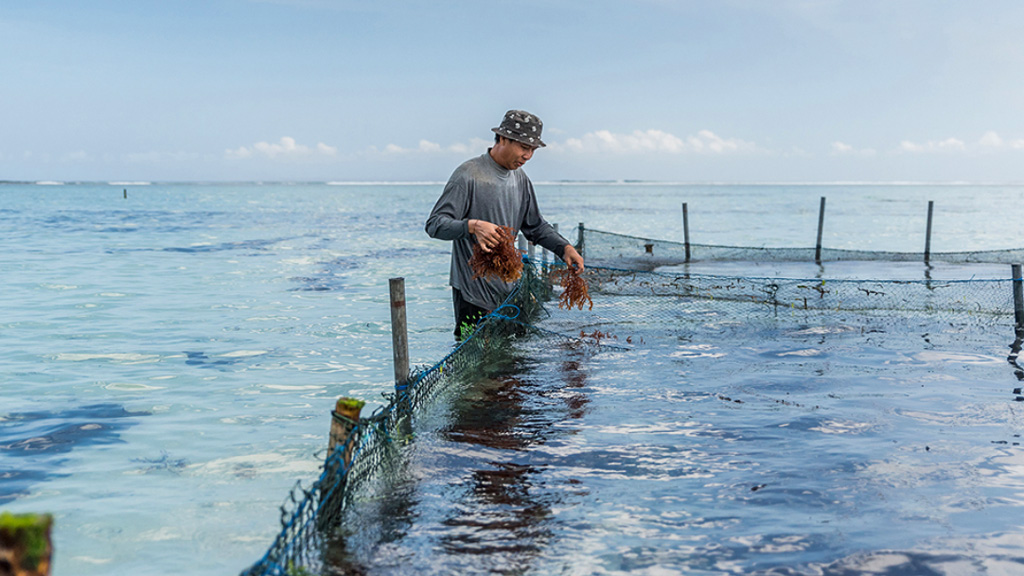 "Harvesting seaweed is also a great source of employment for coastal communities – many of which are affected by overfishing and in desperate need of jobs," Julia explains.
In North America, where brown seaweed is abundant, the long lines, known as kelp, grow vertically, almost like hair. That hair is "trimmed," brought to shore and dried, before it is sent for processing.
Plastic-like Performance – Or Better
But the benefits of seaweed do not end once it leaves the water.
Seaweed-based plastics deliver performance that can exceed traditional plastics.
For the company's early product lines, Sway has focused on creating seaweed-based films that offer both transparency and strength.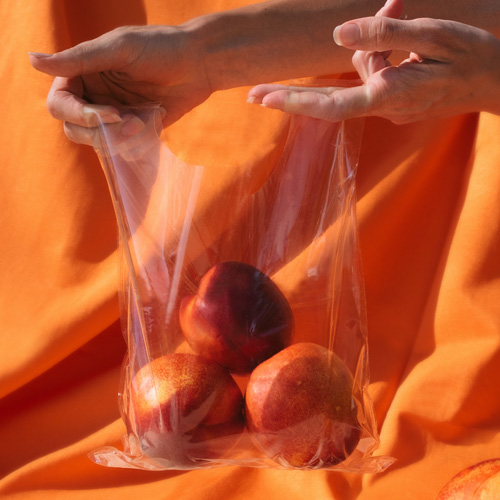 "Our films have greater tensile strength than traditional plastic films, such as LDPE," said Julia.
And transparency is key for many consumer packaging applications, where customers have come to expect the ability to see the product inside.
Sway's films are also heat sealable, another trait necessary for packaging companies and consumer goods companies.
And Sway's seaweed-based solutions are "drop-ins," meaning companies can adopt the product without significantly re-tooling existing manufacturing or packaging equipment.
Seaweed's Versatility as a Plastic Substitute
Sway is already exploring products beyond their existing lines of films.
"We have great opportunities to optimize different performance characteristics based on the species of seaweed we choose," explained Julia. "And that means we can design products to fit customers' needs from the very beginning of our process."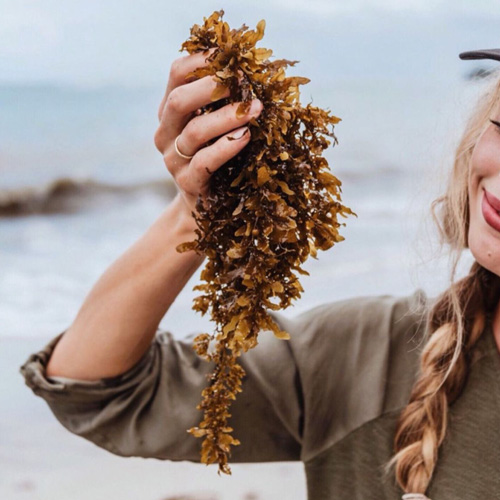 Working with various species and different seaweed farms around the world offers other benefits as well.
"It means we're not running into some of the challenges of monoculture or over extraction that are pretty common in terrestrial agriculture historically," she explained. "And there's a greater likelihood that we can build supply chain resilience as well."
But no matter the species or the location of the farm, the Sway team works closely with that farm to ensure responsible sourcing.
"We have really great relationships directly with the farms because we want to understand exactly what's happening in the water and what's happening on those coastlines," she added.
Home Compostability Completes the Biological Loop
There's one more essential element to the Sway way – the decomposition attributes of their seaweed products.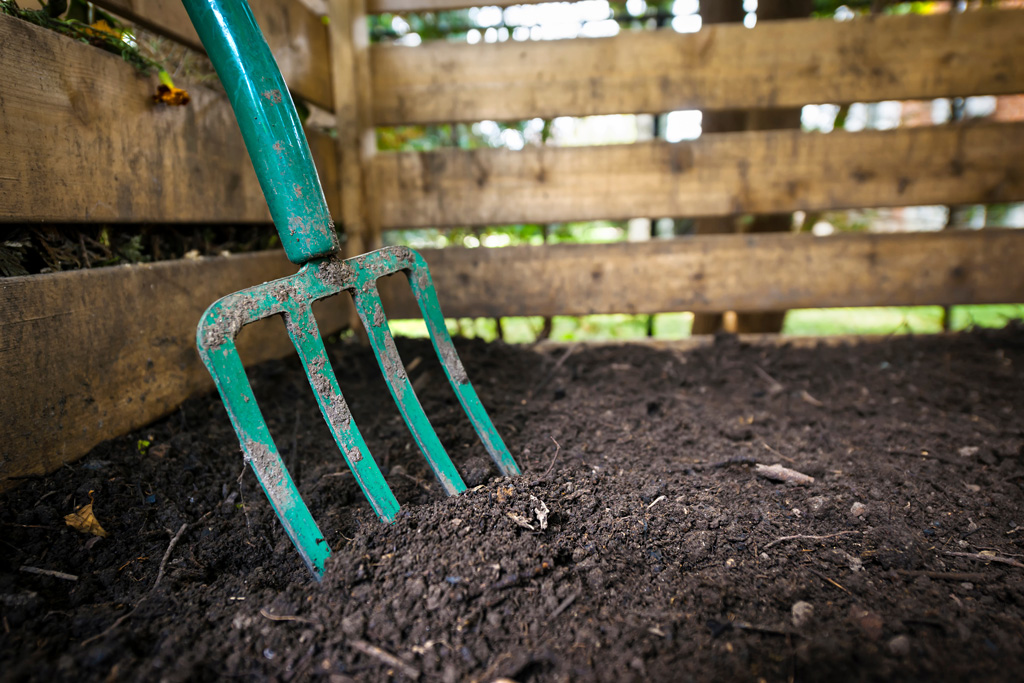 "All of our seaweed films are designed for home compostability, and actually return to the soil as healthy nutrients. That means no microplastics."
"All of our seaweed films are designed for home compostability, and actually return to the soil as healthy nutrients," said Julia. "That means no microplastics."
Many environmental advocates talk about the importance of circularity, which can sometimes be a code word for plastic recycling.
But Julia is focused on "turning off the tap" – reducing plastic production and its impact on the environment at the source.
Biologically circular materials are the first step, she explained. Such materials originate from nature and can be returned to nature because they degrade rapidly and biologically, leaving behind nutrient rich materials that are compostable.
"Biological circularity also supports a lot of other important climate related goals, including regenerative farming and the promotion of composting," added Julia.
And while Sway currently focuses on fashion and cosmetics applications, they expect to move into food packaging in the near future.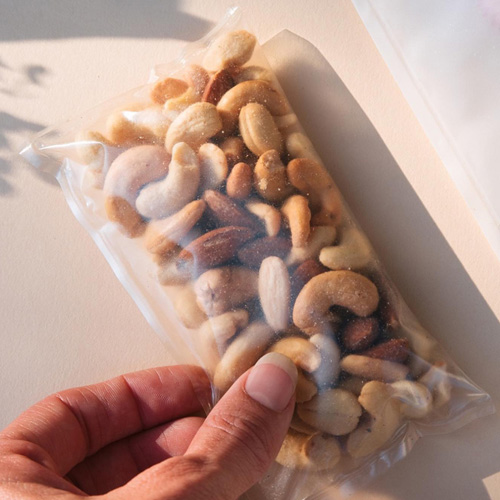 "One of the reasons I founded the company was to solve food packaging and the problem of bar wrappers, specifically," said Julia. "I'm an active hiker and spend a lot of time outdoors. I love my Clif Bars and my RXBARs."
Yet Julia sees an unfortunate incongruence between the positive nutritional value of the product and the packaging.
"You cannot replace a bar wrapper with a reusable or recyclable solution," Julia said. "So it's a perfect opportunity for compostable materials."
Hikers and others who love the outdoors and enjoy those products are often the types of people dedicated to a better planet.
"There's such a synergy there, it's the Holy Grail for us at Sway," said Julia.
---
---