8/19
Plant-Based Leaders | Novamont
---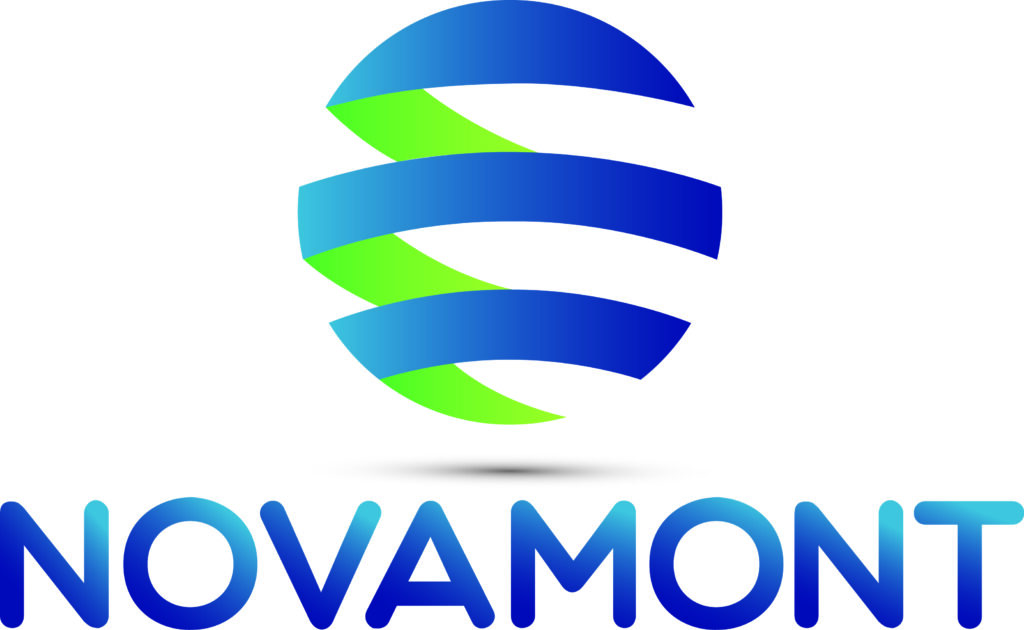 Award Winning
B-Corp and Compost Champion Creates Environmental Solutions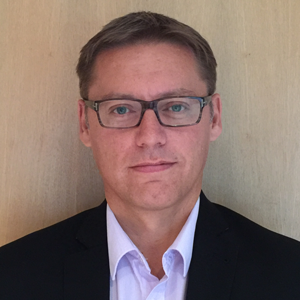 Food waste is the single largest input to landfills.
In fact, 75% of our nation's food waste ends up in incinerators and landfills.
Once discarded in a landfill, food waste decomposes and contributes directly to the emission of methane (CH4), a greenhouse gas. Methane is "more than 25 times as potent as carbon dioxide at trapping heat in the atmosphere," reports the US Environmental Protection Agency (EPA).
EPA notes that landfills are "the third-largest man-made source of CH4 emissions in the United States."
"We can all help reduce the burden on landfills and lower methane emissions by ensuring food waste instead becomes compost," explained Paul Darby of Novamont, which is a member of the Plant Based Products Council (PBPC).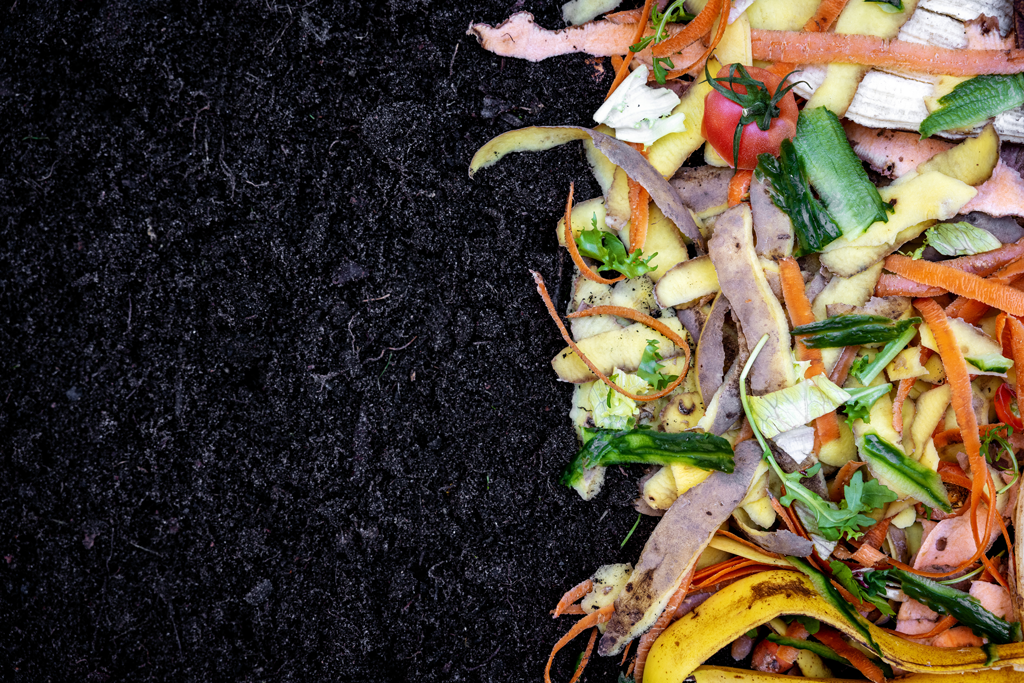 We can all help reduce the burden on landfills and lower methane emissions by ensuring food waste instead becomes compost.
Compostable bags are one essential component to addressing rising greenhouse gas emissions. Such bags provide consumers an easy and hygienic way to collect their food scraps for composting.
"Two of America's top ten largest grocery chains offer such compostable bags – one provides them to shoppers as fresh produce bags for use in-store and the other as food waste bags for use at home. Both are made in the USA from our MATER-BI. For every 1.5 kg of food waste collected and composted in this bag, 2.6 kg of CO2 equivalent is saved, avoiding methane production in landfills" added Darby.
Novamont's MATER-BI is a compostable biopolymer, derived from plants and biodegradable materials.
Food Waste for Healthier Soils
But composting doesn't simply reduce greenhouse gas emissions.
With the help of farmers and gardeners, composting's benefits reach much further.
Compost captures nutrients and minerals in the food scraps and returns them to the soil. The rich organic matter benefits soil health through structural amelioration, increased water holding capacity, and greater water infiltration capabilities.
And using soil-enriching compost helps prevent erosion of valuable topsoil.
A Composting Infrastructure Case Study
A Novamont-assisted project illustrates one way to achieve these important goals.
"Milan is Italy's second largest city, with more than one million residents," explained Darby.
In 2012, the city introduced a door-to-door organic waste collection system utilizing compostable bags made from Novamont's MATER-BI biopolymers. The company provided a starter kit of 25 free bags for every resident and supported a city-wide educational campaign.
Italian legislation also requires all grocery store shopping and produce bags to be compostable which helps avoid plastic bag contamination at compost and anerobic digestion facilities, all while creating another source of easy-to-find bags for collecting food waste at home.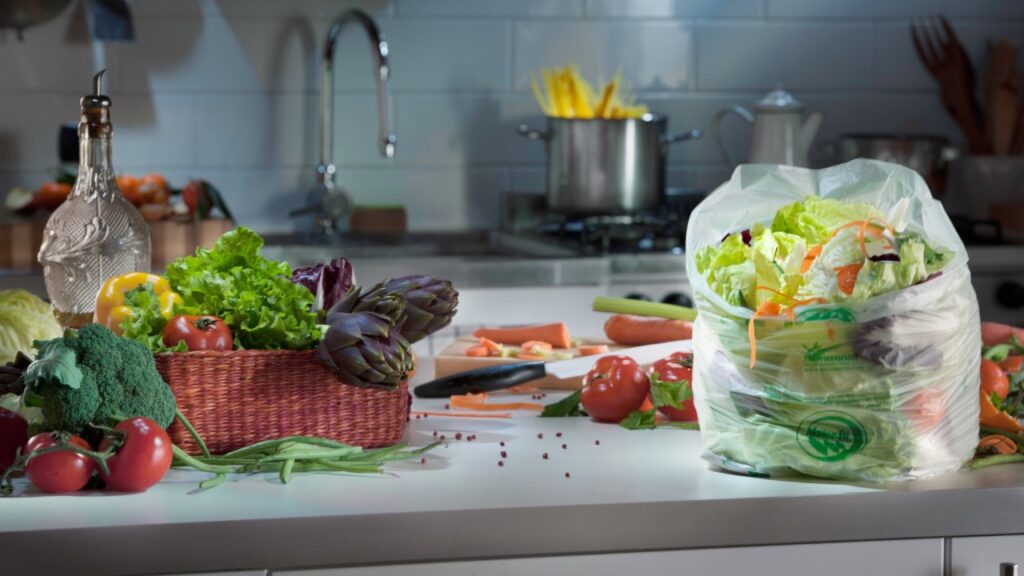 For example, every time shoppers fill a bag with fresh fruit and vegetables, they bring home a new bag that will contribute to this important environmental effort. The bags are then used by shoppers to line their home kitchen counter food scrap bins, making disposal of apple cores, banana peels and other food scraps quick, clean, and easy through the city's curbside collection system.
"We gave consumers the tools they need to divert food waste from landfill and incineration," added Darby.
Milan's Exceptional Results Spread Across Europe
By June of 2014, the program reached 100% citywide participation, collecting 50% of resident's organic waste, diverting it from local landfills and delivering it to composting facilities plus anaerobic digestion facilities with on-site post-composting.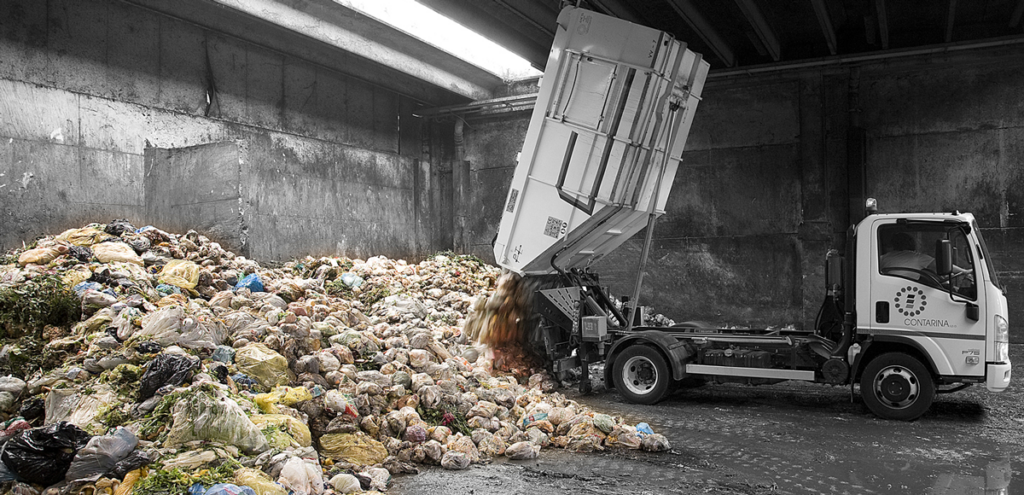 "Today, Milan collects over 85% of its residential organic food waste for composting and anaerobic digestion with the easy access to compostable bags playing a pivotal role in participation rates while avoiding contamination with conventional plastic bags" said Novamont's Darby.
That impressive result both extends the life of local landfills and dramatically reduces methane emissions.
"Novamont worked closely with the city and retailers to create and share messages about how to use the compostable bags, making sure consumers knew to put their cores and peels back in the bag for composting and curbside pick-up," added Darby.
Italy, France, Spain, and Austria all require grocery store loose produce bags to be compostable.
U.S. Policymakers Study Milan's Success
"We also welcome American policymakers and other influencers for educational trips to see the success we've had in Milan. For example, in 2019 we worked closely with the Natural Resources Defense Council (NRDC) to help co-ordinate a trip with city officials from Baltimore, Columbus, Denver, Oakland and Phoenix," said Darby.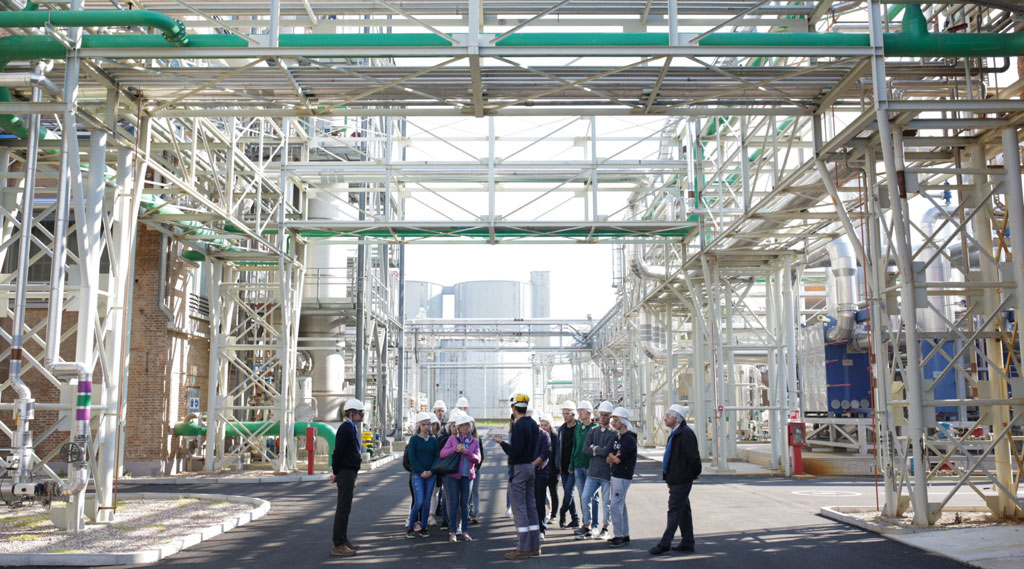 A core tenet of NRDC's Food Matters project is to foster a food waste knowledge sharing network among cities. For four days, participants had the chance to see how the City of Milan, a hub for food systems work, has taken a systems approach to make its food system more sustainable.
"Participants met with governmental actors, NGO, and business innovators and built connections across cities and countries," explained Darby. "And we would welcome visits from other interested policymakers in the future."
"Our goal was to highlight different approaches that U.S. cities could learn from," added Darby.
Today in the U.S., for example, the city of San Francisco allows only paper or certified compostable produce bags in their grocery stores. The compostable produce bags can be re-used for food scrap collection for the city's curbside organics program. But the paper bags are not ideal for food scrap collection, due to the high water content of most foods. They instead can be recycled.
Novamont's educational campaign for policymakers focused on city-level officials, because until recently, composting policies and related infrastructure projects were generally local, municipal issues.
But that is about to change.
Congress Considers Composting
Novamont, as part of the Plant Based Products Council, helped launch the US Composting Infrastructure Coalition. The Coalition supports the COMPOST Act, which establishes a USDA-led federal grant and loan guarantee program to help fund composting infrastructure. Other members of and advisors to the coalition include the NRDC, U.S. Green Building Council, National Waste & Recycling Association, U.S. Composting Council, Biodegradable Products Institute, and the Institute for Local Self-Relance, and the American Sustainable Business Council.
"We couldn't be prouder to be part of PBPC and their legislative push to see the bill enacted into law," added Darby. "More than 80% of Americans do not have access to food scrap composting. This bill can help provide funds to deliver that critical infrastructure. The result will be improved air, soil, and water quality across the nation."
Novamont cares about these issues in part because it is so closely tied to U.S. businesses and customers.
From the U.S. to Italy and Back Again
For over 30 years, Novamont's visionary founders have taken an integrated approach to chemistry and agriculture. Today, the company is a global leader in bioplastics and bio-based products development and production, with over 1,800 patents, primarily in biopolymers and biochemicals.
"Our goal is to launch products that are conceived as environmental solutions," explained Darby.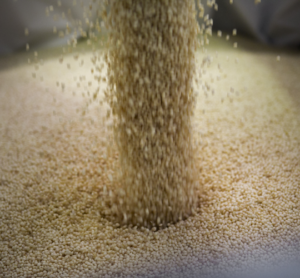 MATER-BI resins are made in part by utilizing a patented technology from San Diego-based Genomatica. That technological process converts plant-based sugars to the renewable green chemical known as 1,4 butanediol (or Bio-BDO), utilizing industrial-strength engineering of microorganisms to perform the chemistry reliably at commercial scale.
The company's products reach far beyond bags, all the way to the beginning of the plant-based value chain. For example, Novamont produces MATER-BI resins used to manufacture agricultural mulch film.
This substitute for conventional plastic mulch is used by farmers the world over to protect crops from insects and disease. It also helps eliminate weeds, lining the ground next to row crops and vegetables.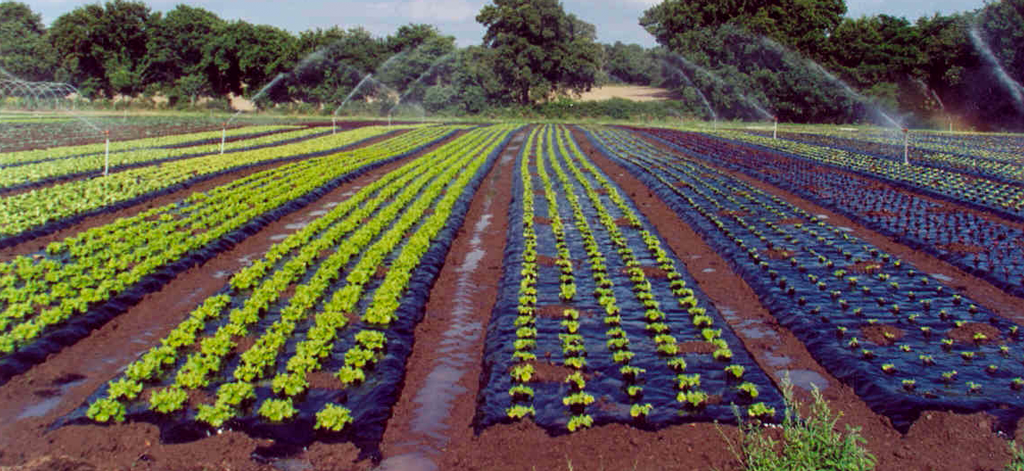 "Our mulch film helps farmers improve production and efficiency. Then, at the end of the growing season, our mulch can simply be plowed back into the soil where it will biodegrade," explained Darby.
MATER-BI is also used for food service applications which includes a coating for paper cups and packaging to help provide water and grease proof resistance.
A Model for Revitalizing U.S. Manufacturing
"We understand the importance of supporting local manufacturing. We work closely with a number of U.S.-based manufacturers and we want to promote the growth of this industry in the U.S.," said Darby. "We see opportunities to invest further in the U.S., but we need the help of policymakers to shape the business environment and boost this growing industry."
After all, Novamont has already shown how its economic revitalization model succeeded in Italy.
In preparing to develop their four key production facilities including the one tied to the partnership with Genomatica, Novamont identified previous manufacturing sites that were no longer competitive, seeking an opportunity to redevelop idle infrastructure. While such facilities were once drivers of the local industrial economy, Novamont converted these sites into 21st-century bio-refineries and production facilities on the very cutting edge of chemistry and manufacturing.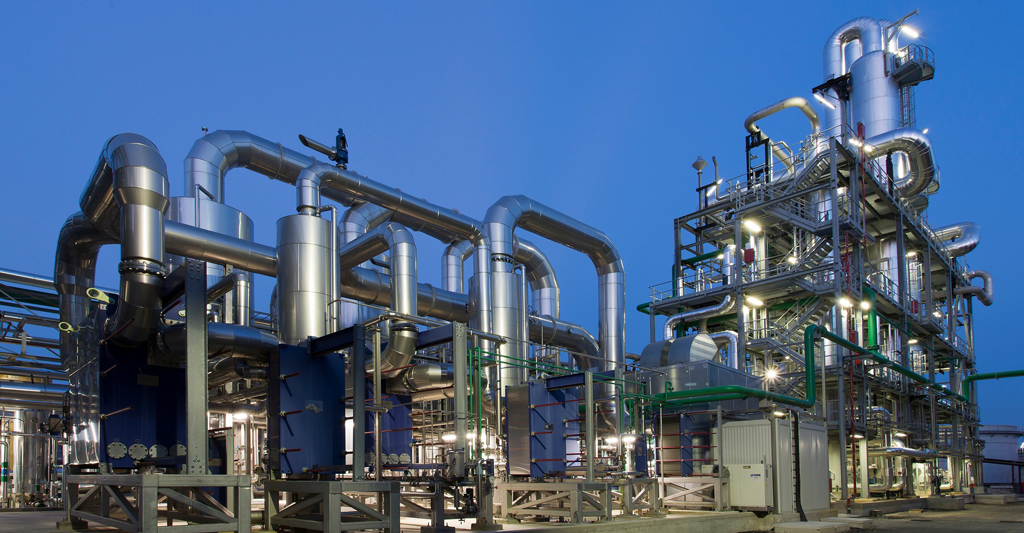 Refurbishing unused buildings and fermentation equipment combined with new equipment, the Bio-BDO facility created 300 local construction jobs and today 70 people are employed at the plant, delivering high-quality jobs in the manufacturing sector.
In fact, the regeneration of local areas through the rehabilitation of abandoned production sites is a primary company principle, aligned with its B Corp ethos.
B-Corp Status
The global network B-lab has nominated Novamont a B-Corp 'Best for the World 2021' company, recognizing its exceptional environmental performance, which is in the top 5% of all B-Corp companies worldwide.

Certified by the independent body B Lab, the Benefit Corporation designation establishes that in addition to generating profit for shareholders, B Corp companies also create a positive impact on society and the environment, thus building a more inclusive and sustainable economy.
"Benefit Corporations meet the highest standards of verified social and environmental performance, public transparency, and legal accountability to balance profit and purpose," explained Darby.
---
Interested in learning more about how plant-based products contribute to a more sustainable economy? Sign up for our newsletter.
---
---