9/2
PBPC Newsletter September 2, 2022
---
Welcome to the Plant Based Products Council Newsletter! If you have friends or colleagues interested in our industry, please let them know they can sign up for our newsletter. Then, read on for the latest in PBPC news and activities, as well as some of the amazing innovations, trends, and developments happening right now in the sustainability and bioeconomy world!
WHAT ROLE CAN COMPANIES PLAY IN ADVANCING THE USE OF PLANT-BASED PRODUCTS?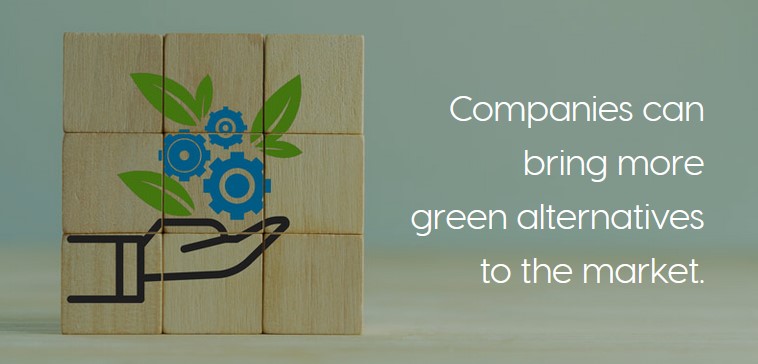 It's undeniable – the plant-based movement is growing. However, the benefits of plant-based products cannot be fully realized without increased investment and interest from the business community. While we have previously discussed the role policymakers and consumers play in advancing sustainability, companies also have an important part to play in helping hasten the adoption of plant-based products and bringing more green alternatives to the market. Our newest Setting the Record Straight blog discusses practical steps organizations can follow to advocate for and incorporate more plant-based products into their supply lines and offerings.
Check out our latest blog for more on what your company can do to advance the use of plant-based products.
SAVE THE DATE! PBPC'S 2023 EVENT
PBPC is excited to officially announce the date of our first-ever conference. On March 27-29, 2023 PBPC will bring together our members, industry leaders, policymakers, and other stakeholders for an informative networking conference in Washington, D.C. Stay tuned for more information and details as we get closer to the event.
If you're interested in speaking at or sponsoring the PBPC conference, please reach out to PBPC's Keniece Barbee.
ICYMI: VIEW PBPC'S 2022 CONSUMER RESEARCH FINDINGS

In July, PBPC released our 2022 consumer research results. By surveying a representative sample of Americans, we uncovered new information on consumer attitudes toward plant-based products, the biobased industry, and perceptions on sustainability as a whole. Key findings include:
82% of consumers have been exposed to or used plant-based products.
36% of Americans are "trying plant-based products out," a 9-point increase compared to 2021 data.
Consumers cite the environment, product quality, and perceived 'healthiness' of products as top drivers of interest when purchasing plant-based products.
66% of consumers said they are more likely to vote for a candidate who has shown support for sustainability initiatives around energy, agriculture, waste, alternatives to plastic, clean air, clean water, and/or the environment.
To view more 2022 consumer research highlights, visit the PBPC website. The full results of our consumer research study are only available for PBPC members. To learn more about the consumer research program, contact PBPC's Jessica Bowman.
GET READY FOR BIOPLASTICS WEEK 2022
The eighth annual Bioplastics Week is quickly approaching! From September 12 – 16, follow along on social media as the bioplastics industry shares infographics, reports, blog posts, and videos on the importance and promise of bioplastics. PBPC is excited to partner with Plastics Industry Association, the Biodegradable Products Institute, Sustainable Packaging Coalition, European Bioplastics, and USDA's BioPreferred Program by sharing our own educational materials on the ways our members are leveraging bioplastics and their many applications.
If you're interested in contributing materials that share further information on bioplastics, contact PBPC's Jessica Bowman. You can also learn more about Bioplastics Week here.
ICYMI: U.S. SENATE PASSES RECYCLING AND COMPOSTING LEGISLATION
Recently, the U.S. Senate passed S. 3743, the Recycling and Composting Accountability Act, and S. 3742, the Recycling Infrastructure and Accessibility Act. These bills will improve data collection on recycling and composting systems to inform more data-driven waste management infrastructure policies.
Now, PBPC is working to help their companion bills move forward in the House. Join our efforts by encouraging your own legislators to co-sponsor these bills. Click here to send a letter!
PBPC IS HIRING!
PBPC is on the search for a new Sustainability Manager! In this role, you will lead the development and execution of PBPC sustainability strategy at the international, federal, and state levels through continuous communication and interaction with relevant stakeholders, strategic partners, and alliances on agricultural, manufacturing processes, and product sustainability.
More information about this role is available here. Applicants should submit resumes to [email protected] with "Manager, Sustainability" in the subject line.
PBPC'S MEMBERSHIP PROGRAM
Interested in becoming a PBPC member? All PBPC members receive a variety of benefits that provide their organization a voice in Washington, while helping them stay up-to-date on the latest policy developments, communicate with their audiences, access valuable insights, and more. Tiered membership levels are available to fit the needs of any member of the plant-based products supply chain. Visit our website or reach out to PBPC's Keniece Barbee to learn more.
PLANT BASED INNOVATIONS
Almost every day we see new developments in the plant-based space. Here are a few of our favorites that provide insights on the industry today and what's ahead for circular innovations.
CBS News: British Company Uses Bioplastic In A Bid To Turn The Booming Vinyl Industry Green
Glossy: Zara And P448 Embrace Alternative Leather
SUSTAINABILITY TRENDS & NEWS
As more consumers seek environmentally-friendly products, corporations are adapting to meet these demands through more sustainable solutions. Here are some of the top stories covering these trends and providing insights on the latest industry news.
Fast Company: How This Ramen Chain Took On The Challenge Of Designing A More Sustainable Take-Out Bowl
CNN: Who Gives A Crap Just Launched Good Time, A Line Of Plastic-Free Shower Products
Supply Chain Dive: Sprite Shifting From Green To Clear Bottles To Boost Recycling
GOVERNMENT UPDATES
With environmental reform being a top priority for the Biden administration, there are constantly new developments in the regulatory space on the issue. Here are a few of the top happenings in the Administration, on Capitol Hill and in the U.S. legal landscape.
Forbes: 64% Of Americans Are 'Somewhat' Or 'Very Worried' About Climate Change – Will They Vote?
Grist: The Petrochemical Industry Is Convincing States To Deregulate Plastic Incineration
Axios: Biden Signs Democrats' $740 Billion Tax, Climate And Health Care Bill Into Law
PBPC MEMBER NEWS
The dedicated work of our members toward a more sustainable future never ceases to amaze us. From setting sweeping environmental commitments, to partnering with others to make sustainable solutions more accessible, to launching new plant-based materials. Below, find some of the impressive work of our members over the last two weeks.
PepsiCo: Waste-Based Plastic Substitute From UBQ Materials Now Used For PepsiCo Displays And Shipping Pallets
PepsiCo: PepsiCo To Build Its Largest US Beverage Plant In Colorado
---
---