10/13
PBPC Newsletter October 13, 2023
---
Welcome to the Plant Based Products Council Newsletter! If you have friends or colleagues interested in our industry, please let them know to sign up for our newsletter. Then, read on for the latest in PBPC news and activities, as well as some of the amazing innovations, trends, and developments happening right now in the sustainability and bioeconomy world!
JAMES GLUECK JOINING PBPC AS EXECUTIVE DIRECTOR
PBPC is thrilled to announce that, on Oct. 16, 2023, James Glueck will join PBPC as Executive Director. In this position, Glueck will lead PBPC's advocacy for a shift toward a more circular bioeconomy through greater adoption of renewable, plant-based materials. He will also work to educate stakeholders on programs and policies that will support the growth of the plant-based products industry, helping to harness its environmental and economic potential to deliver a more sustainable future.
Glueck recently served as Vice President at the Torrey Advisory Group, where he advised and represented clients across the food and agriculture value chain on engaging federal legislative and executive branch officials and stakeholders related to sustainability, supply chain, health and hunger, regulatory approval, federal resources, conservation, agriculture production, energy, transportation, farm inputs, animal feed, and other policy issues.
Prior to joining Torrey, Glueck held many positions with the U.S. Senate Committee on Agriculture and worked for Senator Mike Johanns, Bunge Noth America, and the U.S. Department of Agriculture. More information is available on PBPC's website.
REGISTRATION IS LIVE FOR PBPC 2024: CIRCULAR SOLUTIONS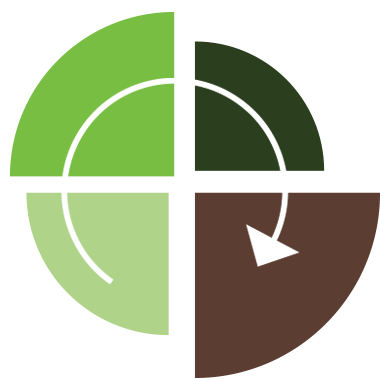 Early bird registration is now open for PBPC's second annual conference, PBPC 2024: Circular Solutions! Held in Omaha, NE, from Apr. 8-10, 2024, PBPC 2024: Circular Solutions will bring members, industry leaders, policymakers, and other stakeholders together in the heart of America's bioeconomy to discuss today's bioproducts landscape and what lies ahead for the industry. Register here to receive early bird pricing. Mark your calendars today!
Interested in speaking or know someone with insights to share? Fill out the form here to submit yourself or someone else for consideration.
Read a recap of the 2023 PBPC Conference: Circular Solutions.
| | |
| --- | --- |
| WHAT: | PBPC 2024: Circular Solutions  |
| WHEN: | Monday, Apr. 8 – Wednesday, Apr. 10, 2024 |
| WHERE: | Marriott Downtown, Capitol District, 222 N 10th St., Omaha, NE 68102 |
| WHY: | PBPC 2024: Circular Solutions will bring together industry leaders, policymakers, brand ambassadors, and other stakeholders for panels, keynotes, networking sessions, and more. |
| REGISTRATION: | Register here |
| MORE INFO: | More information here |
| CONTACT: | Keniece Barbee, keniece@pbpc.com |
A NEW APP TO VIEW PRODUCT SUSTAINABILITY
BASF, the largest chemical manufacturer in the world, has released a new application designed to help customers gain a better overview of the sustainability status of the product portfolio they purchase from BASF. The app allows customers to see solutions for reaching their CO2 reduction goals and individualized cradle-to-gate data. The app shares the renewable materials used in 700 BASF products and shows a reduction in the emissions of the company purchasing products when a new product variant is chosen. Learn more here.
NEW CO-SPONSORS FOR BIOMANUFACTURING AND JOBS ACT
The Biomanufacturing and Jobs Act, recently introduced in the House, has gained valuable support from Representatives Nikki Budzinski (D-IL) and Brad Finstad (R-MN) as new co-sponsors. The legislation aims to bolster the BioPreferred program.
PBPC'S MEMBERSHIP PROGRAM
Interested in becoming a PBPC member? All PBPC members receive a variety of benefits that provide their organization a voice in Washington, while helping them stay up to date on the latest policy developments, communicate with their audiences, access valuable insights, and more. Read about PBPC's impact in the industry in the 2022 Annual Report. Tiered membership levels are available to fit the needs of any member of the plant-based products supply chain. Visit our website or reach out to PBPC's Keniece Barbee to learn more.
PLANT-BASED INNOVATIONS
Almost every day we see new developments in the plant-based products space. Here are a few of our favorites that provide insights on the industry today and what's ahead for circular innovations.
Bloomberg: Indian Refiner Seeks First Ethanol From Bamboo as Demand Swells
Sustainable Plastic: Stora Enso launches bioplastic container for hazardous waste
Israel 21: Turning sawdust into a strong, sustainable building material
SUSTAINABILITY TRENDS & NEWS
As more consumers seek environmentally friendly products, corporations are adapting to meet these demands through more sustainable solutions. Here are some of the top stories covering these trends and providing insights on the latest industry news.
Forbes: One Of Hong Kong's Oldest And Biggest Shipping Companies Is Looking To Startups For New Ways To Go Greener
Automotive World: Kia EV3 and EV4 concept models utilize leading-edge sustainable materials to deliver a step change in interior design
Modern Retail: How compostable cutlery is becoming more mainstream in retail
Sustainability Times: Lego's ESG dilemma: An abandoned plan to use recycled plastic bottles is a wake-up call for supply chain sustainability
GOVERNMENT UPDATES
With environmental reform being a top priority for the Biden Administration, there are constantly new developments in the regulatory space. Here are a few of the top happenings in the Administration, on Capitol Hill, and in the U.S. legal landscape.
Agri-Pulse: Vilsack: Congress must act on farm bill or face dire consequences
NC Newsline: Farm bill stalled amid U.S. House speaker battle, delay of spending bills
Brownfield Ag News: Farm Bill delays becoming more problematic
PBPC MEMBER NEWS
The dedicated work of our members toward a more sustainable future never ceases to amaze us. From setting sweeping environmental commitments, to partnering with others to make sustainable solutions more accessible, to launching new plant-based materials. Below, find some of the impressive work of our members over the last weeks.
Braskem: Braskem Adopts Innovative Reinforcement in Polypropylene Auto Part Demonstrator
Cargill: LR, Cargill, Minerva Dry & NACKS Join to Develop New Bulk Carrier Design
GreenDot: Perspective: Bio-based feedstocks give plastics an opportunity for sustainable growth
Neste: Neste's renewable fuel to help Outokumpu's Kemi mine work towards reaching nearly a third of its carbon neutrality target
PlantSwitch: PlantSwitch's compostable drop-in aims to replace traditional plastics
Storopack: Air Cushion Film From: Storopack
---
---