7/22
PBPC Newsletter July 22, 2022
---
Welcome to the Plant Based Products Council Newsletter! If you have friends or colleagues interested in our industry, please let them know they can sign up for our newsletter. Then, read on for the latest in PBPC news and activities, as well as some of the amazing innovations, trends, and developments happening right now in the sustainability and bioeconomy world! If you missed our last edition, check it out using the link below.
WELCOMING OUR NEWEST PBPC MEMBER: ALLEN FIELD
Allen Field was established in 1945 as a customer-focused manufacturer of plastic sock hangers, shoe hangers, small garment accessory hangers, plastic clips, plastic closures and other retail display hardware for the garment and hosiery industry. They are looking to convert as many of their products as possible to plant-based material and are committed to becoming more environmentally conscious.
AG BIOECONOMY COALITION LAUNCHED TO ADVANCE CIRCULAR ECONOMY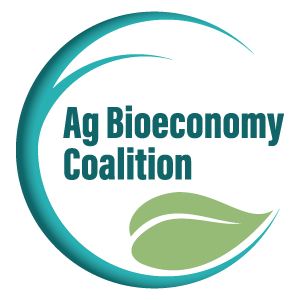 PBPC recently joined leading industry associations to launch the Ag Bioeconomy Coalition, advancing federal policy initiatives that foster growth toward a circular economy based on innovative products derived from agricultural commodities. The coalition advocates for all elements of the U.S. agriculture bioeconomy, from products like bio-based fuels, chemicals, manufacturing materials and consumer goods to necessary economic tools that support the ag bioeconomy like rural broadband, research and infrastructure. The industry presents an opportunity to tap into the full potential of the American agriculture sector, support supply chain resiliency, and help address key environmental issues. Founding members include: American Farm Bureau Federation (AFBF); American Soybean Association (ASA); Corn Refiners Association (CRA); Growth Energy; National Association of State Departments of Agriculture (NASDA); National Corn Growers Association (NCGA); and National Hemp Association.
For more information on the Ag Bioeconomy Coalition, visit here.
PBPC IS HIRING A SUSTAINABILITY MANAGER
PBPC is on the search for a new Sustainability Manager! In this role, you will lead the development and execution of PBPC sustainability strategy at the international, federal, and state levels through continuous communication and interaction with relevant stakeholders, strategic partners, and alliances on agricultural, manufacturing processes and product sustainability.
More information about the role is available here. Applicants should submit resumes to [email protected] with "Manager, Sustainability" in the subject line.
NEW BLOG POST: HOW DO CLOSED-LOOP FACILITIES CONTRIBUTE TO A MORE SUSTAINABLE WORLD?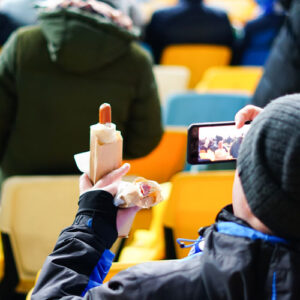 One of PBPC's primary goals is to advocate for policies and programs that advance a shift to a more circular economy. In our latest Setting the Record Straight blog, we discuss how "closed-loop systems" have a role in helping facilities, events, and stadiums operate to become more circular.
Closed-loop facilities, such as in stadiums, schools, and festivals, connect the entire food serviceware value chain to ensure compostable products are composted and recyclable products are recycled, helping to realize zero waste goals.
Check out our latest blog for examples of closed-loop systems, which can be viewed as real-life, smaller examples of the circular economy in action.
MEET OUR NEWEST PLANT-BASED LEADER: PLANTSWITCH
What happens when consumers begin to imagine, and then demand, a world with fewer petroleum-based plastics? It opens the door for smart, nimble start-ups with visionary leaders, looking to disrupt the status quo. And when the status quo is worth more than half-a-trillion dollars a year globally, the opportunities for disruption and profit appear nearly boundless.
The co-founders of PlantSwitch, Dillon Baxter and Maxime Blandin first discussed the potential for plant-based plastics to replace traditional petroleum-based products in late 2019. Find out more about these plant-based leaders in our latest article HERE.
COMING SOON: PBPC'S 2022 CONSUMER RESEARCH FINDINGS
Next week, PBPC will release the highlights of our 2022 consumer research survey. Focusing on consumer attitudes toward plant-based products, the biobased industry, and perceptions as a whole, the research will bring a greater understanding of the potential of the plant-based products industry.
The full results of our consumer research study are only available for PBPC members. To learn more about the consumer research program, contact PBPC's Jessica Bowman.
GSA SEEKS INPUT ON SINGLE-USE PLASTICS AND PACKAGING
On July 7, the General Services Administration (GSA), the acquisitions agency for the federal government, published an advanced notice of proposed rulemaking (ANPR) seeking public feedback on the use of single-use plastics for which GSA contracts. Information gathered in response to the ANPR will be used to inform future rulemaking that will establish requirements and reporting mechanisms for reducing unnecessary single-use plastics. GSA requests input by September 6, 2022. PBPC is reviewing the ANPR and will work with our Policy Committee to provide a response. Reach out to Justin Maroccia to learn more.
TELL YOUR SENATORS AND REPRESENTATIVES TO SUPPORT BETTER RECYCLING AND COMPOSTING INFRASTRUCTURE
Recently, U.S. Representatives Joe Neguse, Tim Burchett and Bill Foster introduced The Recycling and Composting Accountability Act (H.R.8059) (RCAA) and The Recycling Infrastructure and Accessibility Act (H.R.8183) (RIAA), companions to Senate bills S. 3743 and S. 3742, which recently unanimously passed out of the U.S. Senate Environment and Public Works (EPW) Committee.
RCAA will improve data collection on recycling and composting systems to inform more data-driven waste management infrastructure policies. RIAA will establish a pilot program to promote recycling in underserved communities.
The bills were discussed at a June 30 hearing of the House Subcommittee on Environment and Climate Change of the Committee on Energy and Commerce, "No Time to Waste: Solutions for America's Broken Recycling System." You can learn more about this new legislation in a blog post here.
Now, PBPC is working to ensure the bills move forward in the Senate and the House. Join our efforts by encouraging your own legislators to co-sponsor these bills. Click here to send a letter!
PBPC'S MEMBERSHIP PROGRAM
Interested in becoming a PBPC member? All PBPC members receive a variety of benefits that provide their organization a voice in Washington, while helping them stay up-to-date on the latest policy developments, communicate with their audiences, access valuable insights, and more. Tiered membership levels are available to fit the needs of any member of the plant-based products supply chain. Visit our website or reach out to PBPC's Keniece Barbee to learn more.
PLANT BASED INNOVATIONS
Almost every day we see new developments in the plant-based space. Here are a few of our favorites that provide insights on the industry today and what's ahead for circular innovations.
Bloomberg: Mushroom Leather May Be Most Viable Vegan Alternative to Cowhide
Vogue Business: Living, Breathing, Wearable Plants? Inside The Rise Of Biocouture
Waste360: Berry Helps Tchibo Coffee Switch To Coffee Capsules Made From Renewable Materials
Biofuels Digest: World's First Bioplastic Record Goes On Sale
Plastics Today: Consortium Explores Use Of Hemp, Flax In Structural Composites
SUSTAINABILITY TRENDS & NEWS
As more consumers seek environmentally-friendly products, corporations are adapting to meet these demands through more sustainable solutions. Here are some of the top stories covering these trends and providing insights on the latest industry news.
Vanity Fair: 16 Beauty Leaders On Reimagining Packaging For A Sustainability-Conscious Age
Inc. Magazine: You Can Sell Snack Foods In Sustainable Packaging — But You May Need To Tweak Your Revenue Model
Beauty Packaging: Quo Beauty's 'Big Planet Big Love Collection' Is Made With Ocean-Bound Plastic
Waste Dive: Ocean Conservancy Rescinds 2015 Ocean Plastics Report
GOVERNMENT UPDATES
With environmental reform being a top priority for the Biden administration, there are constantly new developments in the regulatory space on the issue. Here are a few of the top happenings in the Administration, on Capitol Hill and in the U.S. legal landscape.
The New York Times: A Wilting Climate Response
The Wall Street Journal: Joe Manchin Won't Support Climate, Tax Measures In Economic Package
Bloomberg: Climate Activists Pivot To Local Action, Frustrated By Washington Gridlock
PBPC MEMBER NEWS
The dedicated work of our members toward a more sustainable future never ceases to amaze us. From setting sweeping environmental commitments, to partnering with others to make sustainable solutions more accessible, to launching new plant-based materials. Below, find some of the impressive work of our members over the last two weeks.
PepsiCo: PepsiCo Announces Goal To Reduce Virgin Plastic Use
PepsiCo: PepsiCo In First ESG Summary Since PepsiCo Positive (pep+)
Novamont: Joining The PERFORM – Power Platform Consortium
TIPA: Composting Is The Future Of Fashion Packaging
Green Dot: Green Dot Bioplastics Expands Terratek Family With Nine New Grades
erthos: Are Plant-Powered Plastics Better For The Environment? erthos Co-Founder Kritika Tyagi Explains
---
---