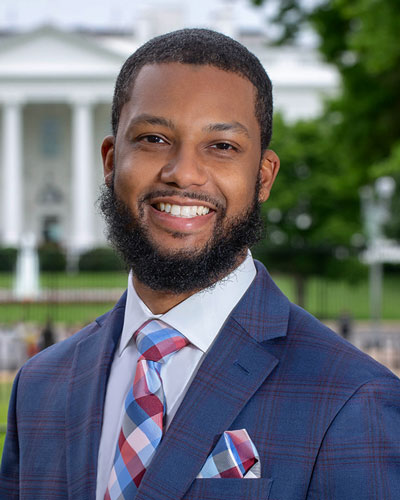 Kent Roberson
DIRECTOR, GOVERNMENT RELATIONS
Kent Roberson is the Director of Government Relations at PBPC. His focus in this position is to represent the policy interests of PBPC before Congress, the administration, and select state officials as well as development of PBPC's political capital.
Prior to joining PBPC, Kent was a member of The Smith-Free Group, where he worked on issues running the gamut from transportation, to infrastructure, cybersecurity, and environmental issues.
Prior to joining The Smith-Free Group, Kent worked for CSX Transportation as the legislative and administrative assistant. He gained exposure to Capitol Hill while interning for former U.S. Congressman Albert Wynn before working at the United States Supreme Court as a Marshal's Aide. He then served as a legislative assistant for a Maryland State Delegate. Currently, Kent serves as an elected member to the Maryland State Democratic Central Committee for District 25. He was also appointed the African American Diversity Leadership Council Chair, and most recently served as a member of the Electoral College for the 2020 election.