8/18
Are plant-based products more expensive to manufacture and purchase?
---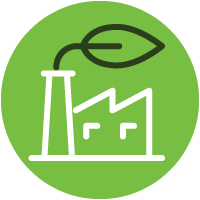 More and more companies are committing to packaging and manufacturing sustainability goals, giving plant-based products and the biobased industry its day in the sun. These products use a host of renewable, sustainable inputs such as algae, bamboo, corn, agricultural residues, and more to make everything from furniture to cleaning supplies and plastic to textiles. Plant-based products are manufactured using a variety of biological, thermal, and chemical techniques that transform feedstocks into useful chemicals, products, or materials.
Environmental And Economic Benefits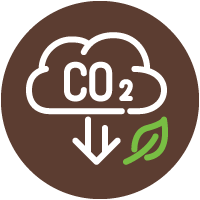 A growing awareness of and interest in plant-based products is exciting as these products allow us to enjoy an array of environmental and economic benefits. From reducing the amount of trash in our landfills to helping reduce greenhouse gas emissions, these products provide many opportunities to address key environmental imperatives facing our planet. The industry also contributes substantially to our country's economy and creates well-paying American jobs. According to data available from the U.S. Department of Agriculture (USDA), the plant-based products industry contributes $470 billion in U.S. economic activity and provides over 4.6 million.
R&D Investment Needed
Despite these benefits, the biobased industry has not received nearly enough investment in research and development to ensure that plant-based products and materials are priced to compete with traditional, petroleum-based goods. Unfortunately, cost associated with using biobased products to manufacture goods was cited as the biggest barrier to adoption by 87% of brands in a survey by Sustainability Consult. Additionally, the industry faces a lack of production plants and biorefineries needed to supply biomass. According to a report from the USDA, these facilities require significant investment to open, adding to overall cost.
Meeting Consumer Demand

The good news is as companies increasingly begin to embrace plant-based products, the supply chain and manufacturing processes will become more efficient to support this shift. We know consumer demand already exists – in fact, PBPC's 2022 consumer research program found that 88% of consumers said they are likely to purchase products and materials made from plants in the next three months. Over time, increasing the volume of biobased materials ready for purchase will help companies drive down cost in the use phase of products.
Incentives Can Spur Growth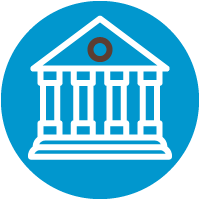 That said, consumer demand is simply not enough. We also need real investment and support from federal and state governments to bring down production costs. With tax and other financial incentives, we can spur productivity and expansion in the industry to bring more plant-based products to more consumers. PBPC is advocating for the establishment of unique North American Industry Classification System (NAICS) Codes for biobased product manufacturing to support more effective and accurate measurement of the economic impact of the growing plant-based products industry, along with informing where investments are needed to spur additional growth. This, along with our efforts to create a more level playing field for plant-based products, can help manufacturers and producers while driving consumer demand.
Advocating for the importance of increased adoption of plant-based products will take all of us. Signing up for the PBPC newsletter will keep you updated on the most recent pieces of legislation designed to support the biobased industry along with information on how you can get involved.
---
---