10/24
Plant Based Products Council's Robin Bowen & Jamaica Gayle Recognized by National Association Awards
---
October 24, 2023
WASHINGTON, D.C. – Today, the Plant Based Products Council's (PBPC) Robin Bowen, Senior Vice President of External Affairs, and Jamaica Gayle, Director of Sustainability and Environmental Affairs, were recognized by two prestigious award programs for their leadership and contributions to the plant-based products industry.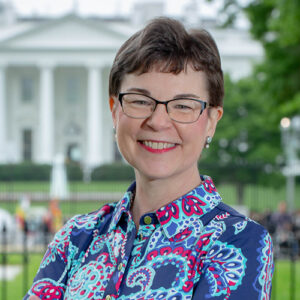 Robin Bowen was named as a finalist for the Leading Association Lobbyist Award by Association TRENDS and CEO Update. Over the past four decades, the Salute to Association Excellence Awards has honored those who have gone above and beyond in their work within the association industry. Winners will be announced in February 2024.
Robin has transformed PBPC's government relations and communications functions into a nimble, integrated team of experienced industry professionals. Her team successfully advances policy through its deep networks on both sides of the aisle in Congress, across presidential administrations, among state agriculture officials and governors, as well as state and national media. Under Robin's external affairs leadership, PBPC has become the go-to resource for the biobased products industry for Capitol Hill, among the agencies working to implement the President's Biomanufacturing Executive Order, and in the states that are building the industry from the farm up.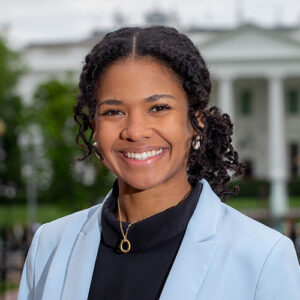 Jamaica Gayle was named a member of the prestigious Forty Under 40 class of 2023 by Association Forum. Association Forum selects industry leaders who demonstrate and embody the spirit of innovation, steadfast leadership, and meaningful contributions to their industries.
Jamaica manages PBPC's Sustainability and Environmental Affairs committees and leads efforts to advance industry priorities across food, agriculture, and plant-based product value chains. Jamaica also represents PBPC in a broad range of industry and environmental coalitions focused on sustainability and environmental issues. She approaches new challenges with a forward-thinking mindset, allowing PBPC to guide the agriculture industry and evolving global economy toward more sustainable solutions.
To learn more about PBPC's work for the plant-based products industry and bioeconomy, visit https://pbpc.com/priorities/.
###
PBPC is an association of like-minded organizations who are advocating for a shift toward a more circular bioeconomy through greater adoption of renewable, plant-based materials supported by appropriate end-of-life infrastructure. We educate stakeholders and advocate for programs and policies that will support growth of the plant-based products industry, helping to harness its environmental and economic potential to deliver a more sustainable future. Learn more at www.pbpc.com.
---
---