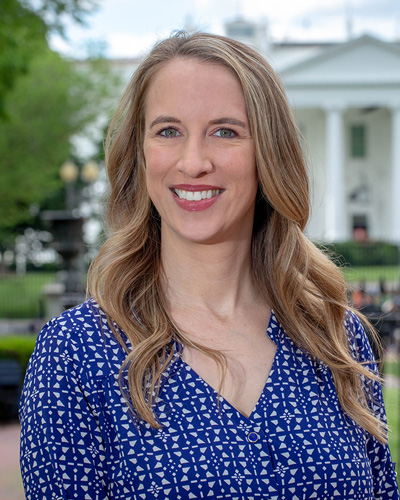 Jacqueline Boggess
DIRECTOR OF COMMUNICATIONS
As PBPC's Director of Communications, Jacqueline Boggess is responsible for refining and implementing strategic communications plans and contributing to advocacy plans.
Jacqueline has extensive writing experience and a diverse communications background. From 2019 to 2022, Jacqueline served as Cygnal's Director of Insights and Communication. There, she analyzed and interpreted data to find actionable insights and guide clients to make data-driven decisions. In 2018, as a Media Strategist for Strategic Partners & Media, Jacqueline helped develop award-winning ads for multiple gubernatorial, Congressional, and Senate candidates throughout the U.S. From 2012 to 2017, Jacqueline worked at D.C. London, first as a Senior Copywriter and then as Creative Director.
Jacqueline has also served as Deputy Press Secretary for Senator Chuck Grassley and worked in public relations in the D.C. area. She has won dozens of writing and directing awards, including 13 Pollies from the American Association of Political Consultants.
Jacqueline was raised in Iowa and is a graduate of Iowa State University.